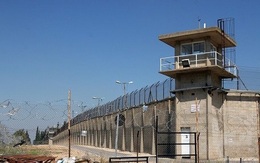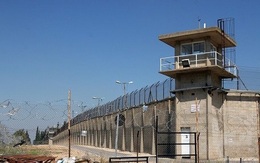 Some 3,000 Palestinians held in Zionist jails were staging a one-day hunger strike Sunday in protest at the death of Arafat Jaradat, as security forces clashed with demonstrators in the West Bank.
Jaradat, a 30-year-old father of two, from the village of Sair near Hebron in the southern West Bank, died suddenly on Saturday in a Zionist jail from what prison authorities said appeared to have been cardiac arrest.
Protesters in his home village and in different parts of Hebron city on Sunday hurled stones at Zionist security forces who responded with tear gas and stun grenades, witnesses said. There were no immediate reports of injuries.
Media said Zionist security forces were on the standby in case of further demonstrations.
The Palestinian Prisoners' Club meanwhile said the number of inmates on open-ended hunger strike had climbed to 11 from four.
Jaradat's death came a day after nearly 100 Palestinians were wounded in clashes with Zionist security forces during demonstrations in the West Bank to demand the release of the hunger strikers.
An autopsy was due to take place at the Zionist national forensic institute on Sunday and Issa Qaraqaa, the Palestinian minister in charge of prisoner affairs, said a Palestinian doctor and Jaradat family members would be present.
A statement from the office of Palestinian Prime Minister Salam Fayyad on Saturday affirmed the need to promptly disclose the true reasons that led to his martyrdom.
The Hamas rulers of the Gaza Strip said the prisoner had died because of "the inhuman conditions in Israeli jails".
The Zionist Shin Bet internal intelligence service said Jaradat had been arrested on Monday for his involvement in a stonethrowing incident in November 2012 during which a Zionist man had been injured.
The Jewish rights group B'Tselem said the investigation should look at how he was treated during interrogation and what techniques had been used.
It should be "independent, effective and transparent, and be finalized swiftly", it said in a statement issued late on Saturday.
Relations between Israel and the Palestinians are already tense because of a rising wave of protests in solidarity with four other prisoners detained by the occupation army who have been on hunger strike for some months.