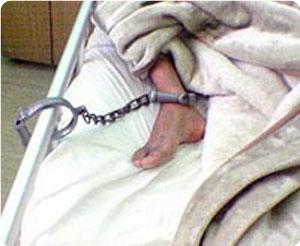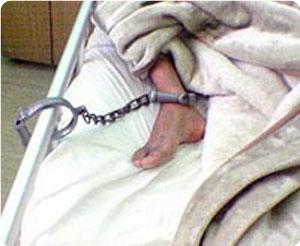 The Palestinian prisoner Jihad Rabah Assi, 29, from Beit Liqya in Ramallah district and detained in Ofer prison informed lawyers of the Palestinian Prisoners' Society that he was tortured with his brother Fuad during their arrest from their home, by the Israeli occupation forces, which caused him injuries all over his body, especially in his head and forehead.
The prisoner added that after their arrest, they were transferred to an Israeli military jeep in very bad condition after being wounded in the head, explaining that Israeli soldiers continued to beat him on the head using different tools, causing bleeding in his head and forehead, while his brother was unconscious after being severely beaten.
The prisoner pointed out that they were transferred to the Modi'in barrier and that an Israeli soldier wanted to give him an injection claiming that he was a doctor and the injection is meant to prevent poisoning, as the wounds were caused by contaminated tools, but he refused. The two where then taken to hospital due to their health deterioration.
Despite their presence in a civilian hospital, the two prisoners had been subjected to humiliation and torture for 20 hours where they refused to offer them water to drink and tied them from their hands and legs all the time.
The prisoner Assi stressed that he still suffers from severe headaches and pains all over his body.