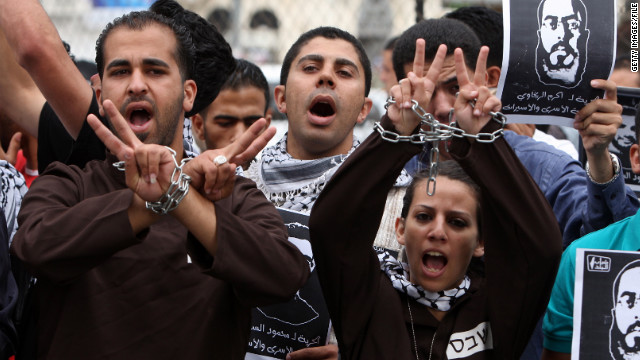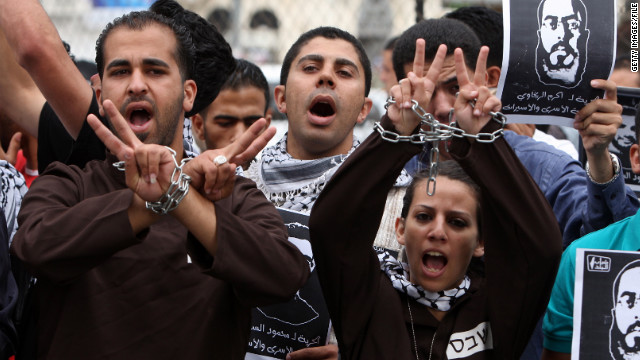 Palestinian prisoners continue to suffer nearly on a daily basis from continuous assaults by "Israeli" forces on detainees, to their poor health conditions, leading to tens of serious injuries.
Matters did not stop at assaulting Palestinian prisoners, but also reached Islamic sanctities; "Israeli" police and settlers assault Palestinian worshippers in the square of al-Quds Mosque.
On this note, Minister of Palestinian Detainees and Ex-Detainees Affairs Issa Qaraqea revealed on Monday, ""Israel" Prison Service admitted to 25 Palestinian cancer cases."
Palestinians held at the "Israeli" prison of Eishel were on hunger strike on Sunday in solidarity with their fellow captive Maisarah Abu Hamdieh, whose life is endangered from throat cancer and in which "Israeli" authorities heavily neglect treating it.
According to Palestinian human rights associations, Abu Hamdieh has been transferred from Eishel prison to Soroka Hospital in Tel Aviv.
Qaraqea held a news conference on Saturday, calling on international organizations and authorities in charge to save Abu Hamdieh's life.
Moreover, the prisoners on hunger strike in solidarity with Abu Hamdieh were attacked by "Israeli" special forces in Department 11 in Eishel Prison on Sunday night, are were cuffed and brutally beaten up.
On another note, 22 prisoners of the Hamas Movement in "Israeli" jails declared on Sunday "an open hunger strike to improve living conditions and in solidarity with their fellow hunger strikers for more than 250 days."
17 of the Hamas strikers, according to a statement issued by the Movement, are Hamas officials, which turned the strike into an "elite hunger strike".
The statement further mentioned, "There is a conviction among prisoners to escalate actions against the "Israel" Prison Service, which has increased its brutality on prisoners."
On another note, "Israeli" police forces on al-Aqsa Mosque gates prevented on Monday, the entry of a group of female students to the mosque, under the pretext that they might be involved in protests against settlers and police forces.
Moreover, occupation forces imposed restrictions on the entry of Palestinians under 50 years of age into al-Aqsa Mosque to perform Friday prayers.
Luba Semary, the "Israeli" police spokeswoman, stated in a press statement, "After receiving intelligence information about the intentions to cause disorder on Friday, with the completion of the noon prayers at al-Aqsa Mosque, the Jerusalem [al-Quds] police held a meeting to assess the situation, under the supervision of the brigade commander Yossi Brianti."
Only men over the age of 50, with blue identity cards (al-Quds residents), are allowed to enter the al-Aqsa Mosque. Earlier last week, scores of "Israeli" settlers stormed and desecrated the al-Aqsa Mosque compound, guarded and accompanied by "Israeli" forces.
Local sources said that over 90 settlers stormed al-Aqsa Mosque compound, and started provoking the Muslim worshipers who tried to prevent the "Israelis" from entering the Mosque. On this note, police had attacked worshipers with stun grenades and tear gas, and arrested several others, as worshipers staged a protest against the illegal Jewish settlers entering the mosque compound.