Palestine
Middle East
Resistance Axis
Palestinian Resistance Confronts 'israeli' Raid in Jenin
Palestinian Resistance fighters engaged in fierce clashes with 'israeli' occupation forces in the Camp of Jenin.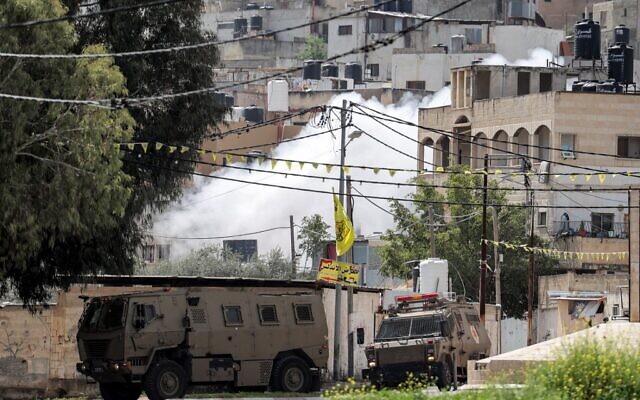 The Palestinian Resistance has been for weeks repelling the repeated Israeli attempts to storm the camp.
Jenin Battalion of Islamic Jihad's Al-Quds Brigades said its fighters confronted a new Israeli incursion in the camp's Al-Hadaf area.
"An Israeli force stormed the camp on Thursday, with fierce clashes taking place between our fighters and occupation forces," Jenin Battalion announced in a statement, as reported by Palestine Today.
"Our Mujahideen managed to target gatherings of occupation forces and Israeli snipers positioned on the rooftops of buildings in the area."
Palestinian media reported that Dawoud Al-Zubeidi, brother of 'Tunnel of Freedom Op.' hero, was injured during the ongoing clashes.
Witnesses reported a blast in Jenin, with Palestinian sources reported that occupation forces set off one of the besieged houses in the area.