Palestine
Palestinian Resistance Retaliates as Zionist Strikes on Gaza Continued Unabated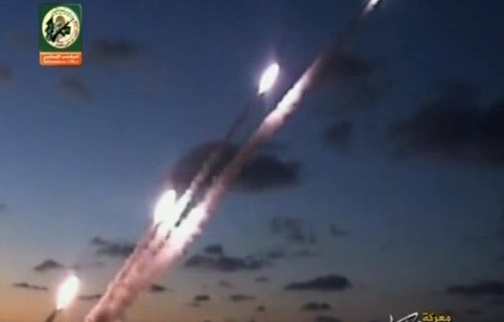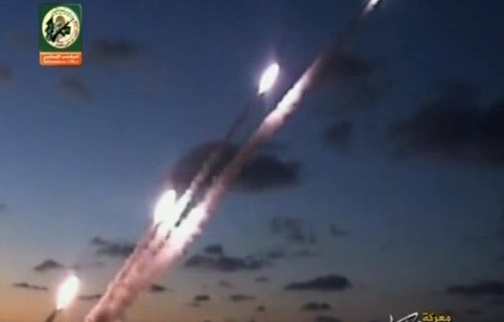 Palestinian resistance fighters in Gaza proceeded in firing rockets into the Zionist entity in retaliation for the ongoing attacks on the beseiged strip.
The Ezzedine al-Qassam Brigades, the military wing of Hamas, launched retaliatory attacks against the Israeli occupation on Sunday.
In the latest incident, at least three Israelis were wounded by mortar shell fire in Sha'ar Hanegev, in southern occupied Palestine. Two of them are in serious condition.
Earlier, a Palestinian rocket landed in Eshkol, causing property damage.
Israeli officials also confirmed that several people had been injured in Be'ersheba, one of them critically.
This came as the entity has renewed its airstrikes in the Gaza Strip.destruction
Early on Sunday, an Israeli aerial attack struck a four-story shopping center in the city of Rafah, situated 30 kilometers (around 19 miles) south of Gaza City.
According to Palestinian sources, the assault left scores of people injured and completely destroyed the building.
Hours earlier, Israeli fighter jets bombed a 12-story residential building in the center of the beleaguered Gaza Strip, leaving several wounded.
Two missiles also hit the Zafer Tower, located in Tel al-Hawa neighborhood of Gaza City.
The strikes, which shook the neighboring high-rises in the area, brought down the entire tower with 44 apartments, leaving two people dead and 16 others injured.
The Israeli military claimed it targeted a room belonging to Palestinian resistance movement Hamas in the building.
On Saturday, five Palestinian children also were martyred in bombings across Gaza.