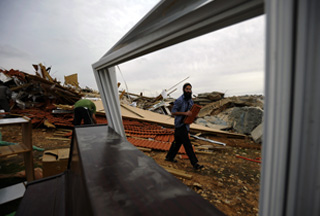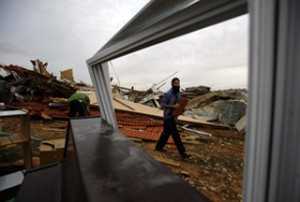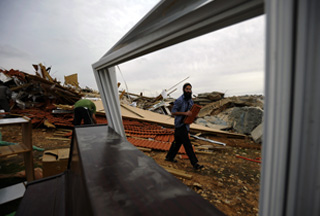 Despite criticisms over Israeli expansion of illegal settlements and destruction of Palestinian homes, Israelis have again torn down Palestinian properties in east Jerusalem Al-Quds.
One day after Israeli authorities announced a plan to expand a settlement near Jerusalem Al-Quds, Israeli authorities on Wednesday destroyed a few structures and a horse stable belonging to Palestinians in east Jerusalem Al-Quds, claiming they were built without a permit.
Israeli Prime Minister Benjamin Netanyahu has always rejected demands by Europe and the United States to freeze settlement construction and has emphatically said that construction will continue in Jerusalem Al-Quds.
Meanwhile, during a news conference in Jerusalem Al-Quds on Thursday, French Foreign Minister Bernard Kouchner, who is on an official visit to the region, said that Israel must stop building (illegal) settlements "wherever they may be."
Some 177,000 Jews live in east Jerusalem Al-Quds, in areas captured by Israel in the 1967 Arab-Israeli war and later annexed as part of the city.