Palestine
Human Rights
Middle East
Palestinian women say subjected to worst methods of violence at zionist 'israeli' jail
Palestinian women prisoners being kept at Israel's Damon prison in the occupied territories say they are subjected to the worst methods of violence and collective punishment, including denial of family visits, phone calls, medical treatment and essential needs.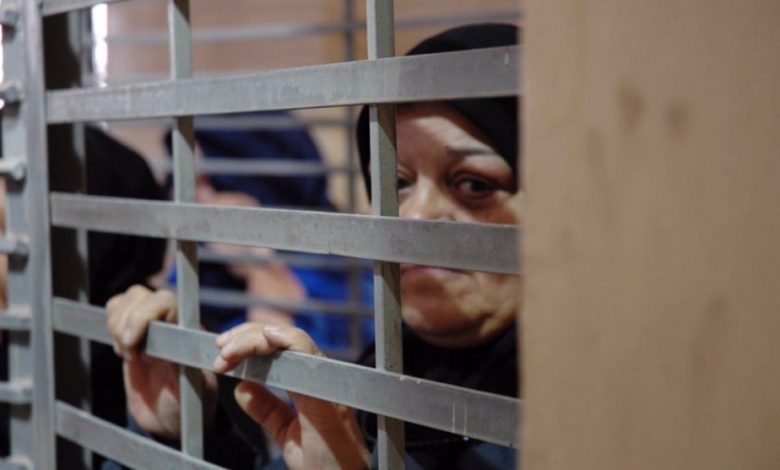 The Palestinian Commission of Detainees and Ex-Detainees Affairs exposed the ordeal that the prisoners are going through on the occasion of the International Women's Day, which is marked annually on March 8.
The commission noted that some of the female Palestinian inmates suffer from chronic health problems and need periodic medical care, especially in the absence of a female doctor in the jail.
They added that their access to medical treatment outside the prison needs prior coordination and a long wait that could last for months or years.
The prisoners urged the International Committee of the Red Cross (ICRC) to have a serious and real role towards the conditions of Palestinian prisoners.
Since 2015, the number of Palestinian women who have been arrested has reached more than 900, among them mothers of prisoners, martyrs and minor girls, according to a report by the Palestinian Prisoners Club (PPC) and the Addameer Prisoner Support and Human Rights Association.
Israeli jail authorities keep Palestinian prisoners under deplorable conditions lacking proper hygienic standards.
Palestinian inmates have also been subjected to systematic torture, harassment, and repression.
There are reportedly more than 7,000 Palestinians held at Israeli jails. Hundreds of the inmates have been apparently incarcerated under the practice of the so-called administrative detention. Some prisoners have been held in administrative detention for up to 11 years.
Palestinians and human rights groups say "administrative detention" violates the right to due process since evidence is withheld from prisoners while they are held for lengthy periods without being charged, tried, or convicted.
The detention takes place on orders from a military commander and on the basis of what the Israeli regime describes as secret evidence.
Rights groups describe Israel's use of administrative detention as a "bankrupt tactic" and have long called on the regime to bring the practice to an end.