Palestine
Palestinians back inmates held by zionist srael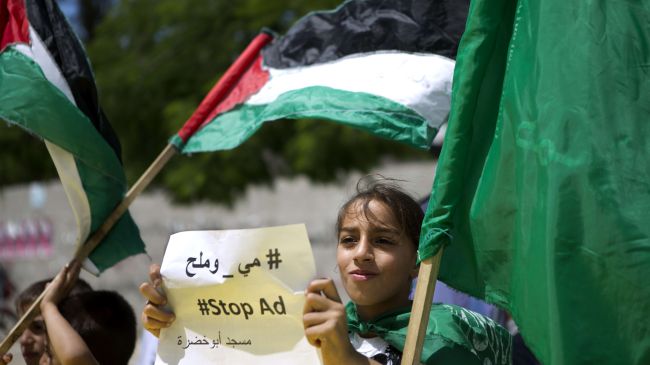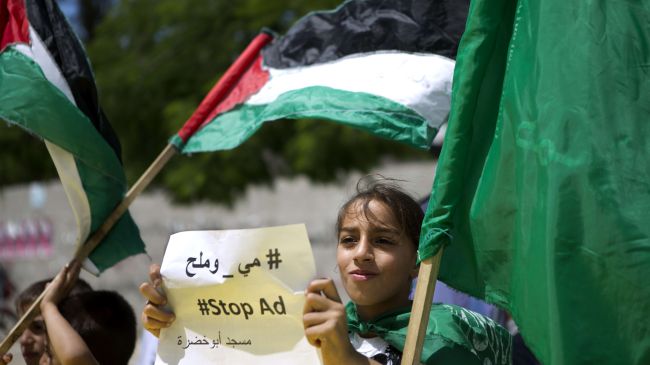 People have held demonstrations in the besieged Gaza Strip and the occupied West Bank in solidarity with Palestinian prisoners held in Israeli jails, Press TV reports.
The demonstrations were staged on Friday. Over 120 Palestinian prisoners have been on hunger strike since April 24 in protest at Israeli administrative detention.
Officials from the Hamas resistance movement, members of the Palestinian Legislative Council and a group of released inmates participated in the demonstrations.
"We came today to support the Palestinian prisoners who have been on hunger strike for the past 22 days. The Zionist enemy is responsible for putting lives at risk, all options of resistance are available to free our prisoners," Mushir al-Masri, a member of Palestinian Legislative Council, told Press TV.
The protesters called on human rights organizations to protect the Palestinian prisoners and put an end to Israel's unjust policies.
Administrative detention is a sort of imprisonment without trial or charge that allows Israel to imprison Palestinians for up to six months. The detention order can be renewed for indefinite periods of time.
More than 5,000 Palestinians are reportedly being held in Israeli prisons, nearly 200 of them under administrative detention orders.