Human Rights
Middle East
Palestine
Palestinians bid farewell to man with autism shot by inhuman 'israeli' police
Hundreds of mourners have taken part in a funeral procession for a Palestinian with autism who was fatally shot by Israeli police in an incident that drew widespread condemnation and forced Israel's new minister of military affairs to apologize.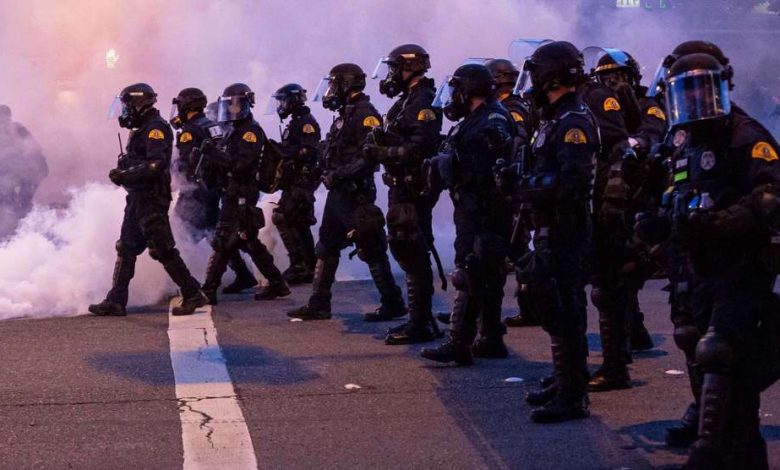 The funeral of 32-year-old Iyad Khayri Halak was held on Sunday, a day after Israeli forces shot him in the Old City of Jerusalem al-Quds as they suspected he had a pistol, but he was later found to have been unarmed.
Palestinian officials have denounced the killing of Khayri whom they said suffered from mental health issues.
Israel's minister of military affairs, Benny Gantz, apologized for the fatal shooting. "We are really sorry about the incident in which Iyad Khayri was shot to death and we share in the family's sorrow."
"I am certain this matter will be investigated swiftly and conclusions will be drawn," said Gantz, who is also Israel's alternate prime minister under a power-sharing deal.
He made the remarks in a cabinet meeting on Sunday where prime minister Benjamin Netanyahu made no mention of the incident in his remarks.
Khayri's relatives said he had autism and that he was shot while he was heading to a school for students with special needs, where he studied each day.
Israeli forces regularly open fatal fire on Palestinians, claiming they pose a threat.
Human rights groups have repeatedly criticized Tel Aviv for its shoot-to-kill policy as a large number of the Palestinians killed at the scene of the alleged attacks did not pose any serious threat to Israelis.
Israeli troops have on numerous occasions been caught on camera killing Palestinians, sparking international condemnation.
Palestinians launch online campaign
Palestinian activists and journalists launched an online campaign over the weekend calling on the Palestinian public to block social media accounts of Israel's so-called coordinator of government activities in the territories.
COGAT is a unit in Israel's ministry for military affairs that oversees civil matters in Palestinian territories.
The campaign also calls for boycotting what Israeli media portrayed as humanitarian and economic aid.
The campaign titled "You are either with me or with the Munasseq [coordinator]" target the Arabic-language social media accounts of COGAT commander Maj. Gen. Kamil Abu Rukun, who mainly uses the accounts to inform Palestinians about the Israeli military's operations in the West Bank.
The campaign came after Palestinian President Mahmoud Abbas declared last month an end to all agreements with Israel and the United States in response to an Israeli regime's plan to annex parts of the occupied West Bank.
Palestinians want the West Bank as part of a future independent Palestinian state with East Jerusalem al-Quds as its capital. But Israel's aggressive settlement expansion and annexation plans have dealt a serious blow to any prospects of peace.
The last round of Israeli-Palestinian talks collapsed in 2014. Among the major sticking points in those negotiations was Israel's continued settlement expansion on Palestinian territories.
More than 600,000 Israelis live in over 230 settlements built since the 1967 Israeli occupation of the Palestinian territories of the West Bank and East Jerusalem al-Quds.
Israeli forces filmed slashing tires, tear gassing Palestinian home
Meanwhile, B'tselem, an Israeli rights group, released two new videos on Sunday showing Israeli soldiers slashing tires and throwing tear gas canisters at a house in the Palestinian village of Kafr Qaddum in the West Bank.
One of the videos showed an Israeli soldier approaching a white vehicle. He was seen kneeling by it and slashing its tires as three other soldiers followed him, according to the footage.
The other footage, taken from several angles, showed soldiers throwing tear gas canisters at the roof of a house.
Weekly anti-occupation protests take place in Kafr Qaddum, the Israeli daily Haaretz reported. But no protest seems to be taking place in the background of either video.
Haaretz cited Murad Shetewi, the central organizer of the protests and the man whose home was targeted by the tear gas, as saying that his wife and five children were at home when it was attacked, and that his family required first aid afterwards.
He noted that the protest was not taking place nearby.
"It's not the first time this has happened. Tear gas has been thrown toward my house many times over the past years," Shetewi said.
"Over the last two months, many of the village's water containers, which are kept on people's roofs, have been damaged by army fire. They were damaged by shooting so that during the coronavirus period we lost precious water, which is also key to hygiene in this time."
Meanwhile, Ayman Shetewi, the owner of the vehicle that was damaged, told Haaretz that he was not "even close to where the protest took place, I don't understand why they did it," he said.
"He slashed four of my tires. Each one costs about 200 shekels (~$57), where am I supposed to get that money?"
Ayman added that he does not participate in the protests, given his bad health.
B'tselem reported that Israeli soldiers had damaged 24 water containers on the roofs of homes in Kafr Qaddum since the beginning of April. Several of them were hit more than once, it added.
Palestinians protest against medical negligence in Israeli prison
Dozens of Palestinians gathered outside the office of International Committee of the Red Cross in the besieged Gaza Strip on Sunday to protest against the maltreatment of a Palestinian prisoner held in an Israeli jail.
The protesters expressed their solidarity with prisoner Kamal Abu Waer, from the northern West Bank city of Jenin, who is suffering from cancer and whose health condition has been deteriorating in Israel's Gilboa prison.
Iyad Abu Fanoun, a senior leader of for the Hamas resistance movement, told the protesters that all Palestinian factions have been seeking the freedom of all detainees. He stressed that Abu Waer is one of those prisoners, who must be freed immediately.
Some 5,000 Palestinian prisoners are being held by Israel at 20 jails and detention centers, a report says.