Palestine
Palestinians clash with rabid israeli forces in West Bank, Gaza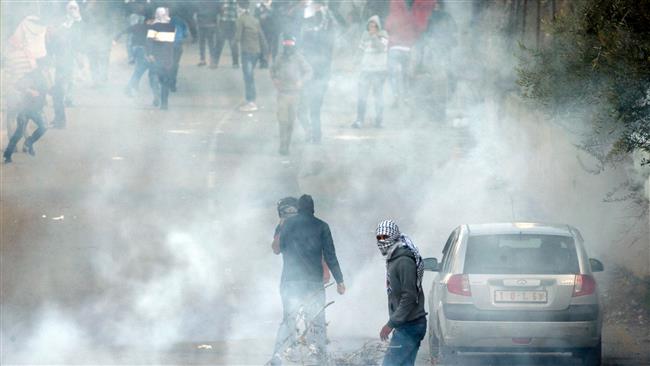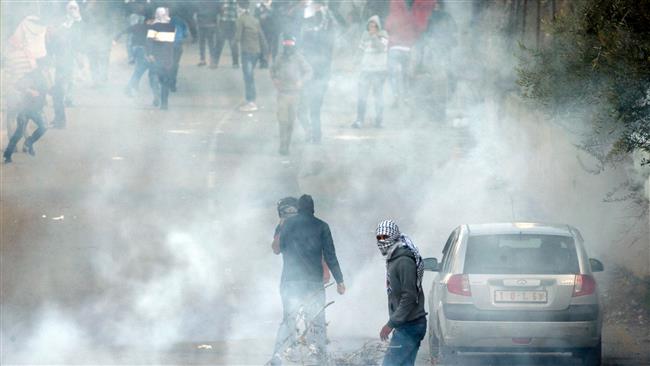 Fresh clashes break out between Tel Aviv forces and Palestinian protesters, who are angry at a US decision to recognize Jerusalem al-Quds as the "capital" of Israel.
Following noon prayers on Friday, Palestinians once again took to the streets in Jerusalem al-Quds, the West Bank and the Gaza Strip to denounce US President Donald Trump's declaration on Jerusalem al-Quds.
Israeli forces fired tear gas and rubber bullets to break up the gatherings in several areas in the West Bank, prompting skirmishes with the protesters, who responded by throwing rocks.
The Israeli military has deployed reinforcements across Jerusalem al-Quds and its Old City, which hosts the al-Aqsa Mosque compound.
Earlier in the day, Tel Aviv's forces raided the town of Halhul in the southern occupied West Bank, prompting heavy clashes with the Palestinian residents, Palestinian media reported.
Several Palestinians were injured as Israeli forces fired tear gas and sound bombs to disperse the protesters in Halhul, located north of al-Khalil (Hebron).
The occupied Palestinian territories have been the scene of protests and clashes since December 6, when US President Donald Trump declared that Washington was recognizing Jerusalem al-Quds as the "capital" of Israel.
Most of the protests have been met with a fierce response by Israeli forces. The regime's troops have also made dozens of arrests amid clashes with Palestinians.
Last Friday, Muslims held pro-Palestinian rallies following noon prayers in several cities worldwide to voice their opposition to Trump's move.
In the occupied West Bank and Gaza, Palestinians responded to a call by the Hamas resistance movement to observe a 'day of rage' against Israel and the US. Two Palestinians were killed and hundreds of others wounded during clashes with Israeli forces.