Middle East
Palestine
Palestinians Heartened by Iran's Support: Islamic Jehad's Nakhala
Secretary-General of the Palestinian Islamic Jihad Movement Ziad al-Nakhala praised Iran as the only country in the world that defends the rights of Palestinian people and stands against the Zionist regime's policies.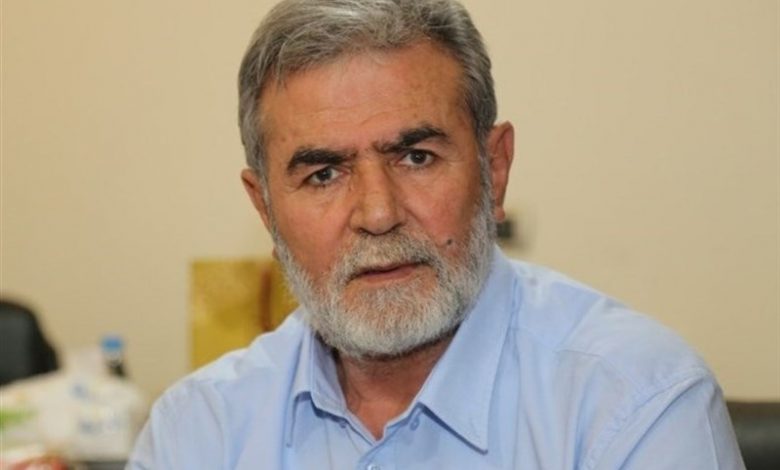 In a telephone conversation with Iran's Parliament Speaker Mohammad Baqer Qalibaf on Wednesday, Nakhala said the oppressed people of Palestine are heartened by the supports provided by the Islamic Republic of Iran, which is at the forefront of safeguarding the rights of Palestine.
"Today, the Palestinian nation regards the Islamic Republic of Iran as the only country in the region and the world that is acting strongly against the Zionist regime's measures that make the region insecure," he added.
Nakhala also affirmed that all Palestinian groups will keep up resistance until the flag of Palestine is raised across the entire occupied territories with al-Quds (Jerusalem) as its capital.
For his part, Qalibaf denounced the Israeli plot to annex parts of the occupied West Bank.
The Iranian speaker also pointed to his recent message for the heads of parliaments in the Muslim and non-Muslim nations to warn against the "hostile and despicable Zionist-American" plot for annexation of West Bank, saying the fake regime of Israel should not be allowed to continue law-breaking and acts of aggression.
In a message to his foreign counterparts on the occasion of June 30, the International Day of Parliamentarism, Qalibaf condemned the Zionist regime's provocative and hostile plan for annexation of parts of the occupied West Bank and has called on the parliaments in different countries to defy the American and Israeli decisions and employ the capacities available to maintain stability and ensure sustainable security in the region.