Palestine
Palestinians hold funeral for slain family in Gaza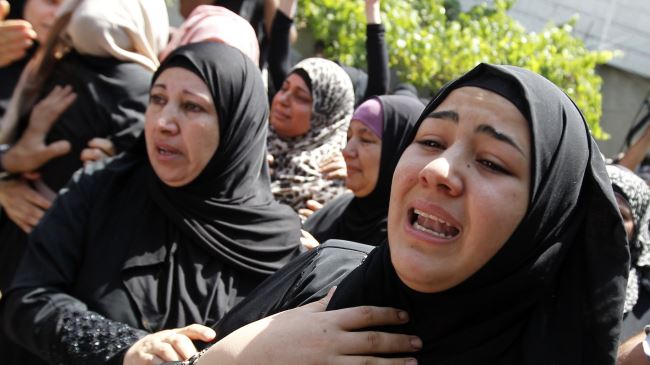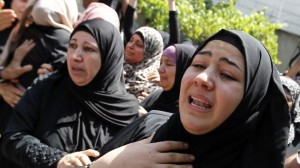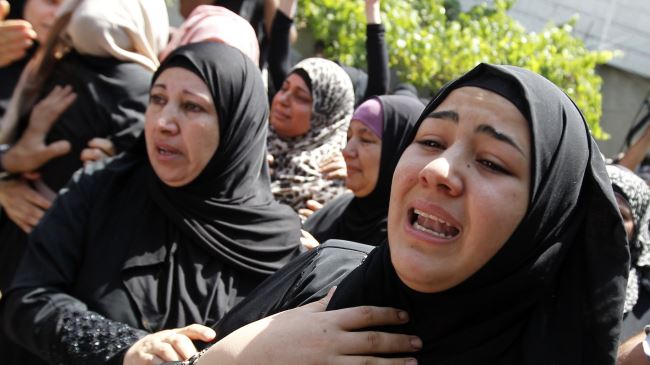 Palestinians in the blockaded Gaza Strip have held a funeral procession for eight members of a family killed in Israeli attacks on the coastal enclave.
The funeral, in which a large number of Palestinian mourners participated, was held on Monday.
Palestinians shouted anti-Israeli slogans and called on the international community to break its silence on Israel's crimes in the Gaza Strip.
The eight Palestinians were killed in one of Israel's strikes on a home in the Jabalia refugee camp north of the Gaza Strip on Sunday.
According to reports, over 20 other Palestinian people were injured in the deadly attack.
A UN school was also targeted in the blockaded territory on Sunday.
Chris Gunness, the spokesman for the UN Relief and Works Agency for Palestine Refugees in the Near East (UNRWA), said the school was sheltering thousands of Palestinian refugees who had fled Israel's relentless attacks.
The Tel Aviv regime has been pounding numerous sites inside the Gaza Strip and killing innocent residents of the impoverished Palestinian enclave since July 8.
The air, sea and land strikes have so far killed over 1,820 Palestinians and injured some 9,400 others.
The Ezzedine al-Qassam Brigades, the military wing of the Palestinian resistance movement Hamas, has been launching retaliatory attacks against Israel.
The Israeli military says 64 of its soldiers have been killed in the conflict, but Hamas puts the fatalities at more than 150.