Palestine
Palestinians in talks with EU over UN statehood resolution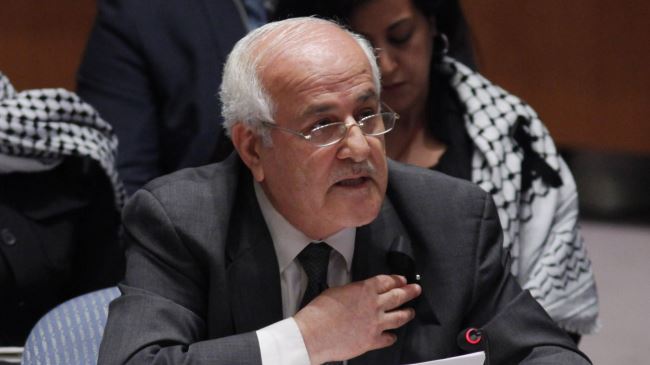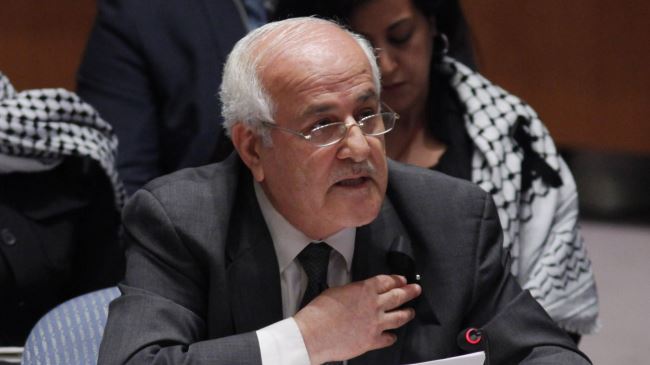 Palestinian officials are holding intense negotiations with representatives from the European Union (EU) in a bid to reach an agreement over a UN resolution on Palestinian statehood.
Palestinian envoy to the UN Riyad Mansour said Sunday that the talks are underway with European countries – in particular France, Britain and Germany — over a Paris-spearheaded bid, which is to be presented to the UN Security Council.
Mansour said Palestinians are pushing for a resolution that will set a deadline for the creation of a Palestinian state and the withdrawal of Israeli troops from the territories the regime occupied in 1967.
"You must understand the dynamics of the matter," said Mansour. "We Palestinians talked about a move in the Security Council and presented the proposal [for a resolution] based on the end of the occupation within a set period of time and the recognition of the 1967 borders."
The Palestinian national unity government has been pushing for a UN resolution that determines the borders of the future Palestinian state based on the pre-1967 lines. Israel has expressed outcries over the motion.
Palestinian President Mahmoud Abbas has ruled out any negotiations with Israel over land, saying Palestinians won't give up even an inch of their land.
In 1967, Israel occupied the West Bank, al-Quds (Jerusalem), and the Gaza Strip. However, Israel withdrew from Gaza in 2005. The Palestinians want the borders of the future state of Palestine to be based on the pre-1967 lines.