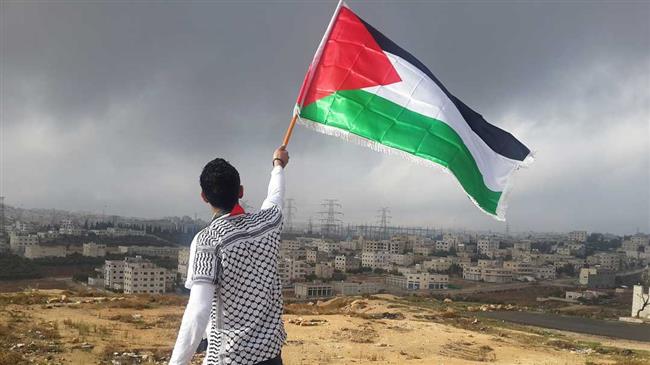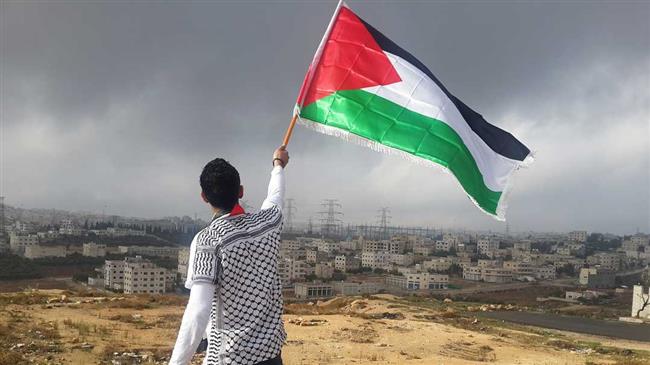 Palestine has praised Paraguay's "courageous" decision to move its embassy from occupied Jerusalem al-Quds back to Tel Aviv, saying it will "immediately" open its own embassy in the Latin American state after the Israeli regime shut its mission there in a show of anger.
In a surprise announcement on Wednesday, Paraguay's Foreign Minister Luis Alberto Castiglioni said his country had reversed a decision to relocate its embassy from Tel Aviv to Jerusalem al-Quds.
Paraguay was one of the two states – the other one being Guatemala—that followed in the footsteps of the US in its much-criticized policy shift on the situation of the Palestinian city under Israeli occupation.
The decision was originally taken some three months ago under the former Paraguayan administration without consultations with then-president-elect Mario Abdo.
Abdo said the decision was not backed by any legitimate arguments.
The country's foreign minister says Paraguay wants to contribute to diplomatic efforts to achieve peace in the Middle East.
The Palestinians said the latest "diplomatic achievement" was the fruit of lobbying efforts by their officials. The Paraguayan U-turn came about two weeks after  Foreign Minister Riyad al-Maliki held talks with Abdo.
"Minister Maliki exerted a big effort during his meeting with the new president who instructed his foreign minister to arrange the issue," the Palestinian Foreign Ministry said in a statement.
Palestinian Authority President Mahmoud Abbas celebrated as "courageous" the reversal, which will be a setback to the momentum Israel had hoped to build after the US moved its embassy to Jerusalem al-Quds in May as part of President Donald Trump's so-called Middle East peace efforts.
"This courageous move by the Paraguay government is an example for all countries in facing Israeli greed and attempts by the American administration to impose it on the world when it moved its embassy to Jerusalem [al-Quds] in the so-called deal of the century," he said.
Abbas said Paraguay's move "was the result of the wise and vigorous Palestinian diplomatic efforts to explain the dangers of the transfer of embassies to Jerusalem [al-Quds]."
Guatemala advised to follow suit
Additionally, senior Palestinian official Saeb Erekat also praised Paraguay's move, while urging Guatemala to follow suit and return its embassy to Tel Aviv.
"We also call upon the government of Guatemala to stand on the right side of history and move its embassy outside Jerusalem [al-Quds]," Erekat said in a statement.
"This is also time for the Trump administration to realize that no peace-loving country will follow their decision to recognize Jerusalem [al-Quds] as Israel's capital. Only respecting international law and UN resolutions will help to achieve a just and lasting peace," he added.
The Palestinian Authority's Prime Minister Rami Hamdallah also thanked Paraguay for its decision.
"We express our deep gratitude to Paraguay and the Paraguayan leadership for its wise decision to withdraw its embassy from the occupied city of Jerusalem [al-Quds] which comes in respect to the rights of the Palestinian people international law UN resolutions," his office said in a statement.
Paraguay's decision came after Colombia became the final South American country to recognize Palestine as a sovereign state.
Colombia's new President Ivan Duque says he will not reverse his predecessor's decision last month to recognize Palestine as a sovereign state.
Israel reacts angrily
Angered by Paraguay's move, Israeli Prime Minister Benjamin Netanyahu ordered the closure of the regime's embassy in the Latin American country, saying Asuncion's decision cast a shadow over bilateral relations.
"Israel views with utmost gravity the extraordinary decision by Paraguay, which will cloud bilateral relations," Netanyahu said in a statement.
Paraguay's foreign minister called Israel's reaction "disproportionate," while President Abdo defended his decision as part of an effort to support "broad, lasting and just peace" among Israelis and Palestinians.
"Paraguay is a country of principles," Abdo, who took office last month, said on Twitter.