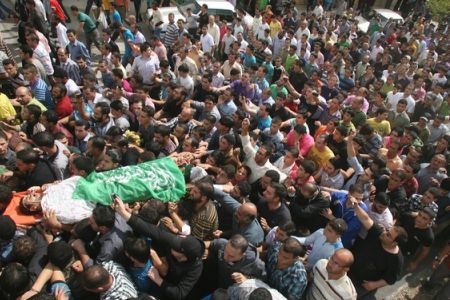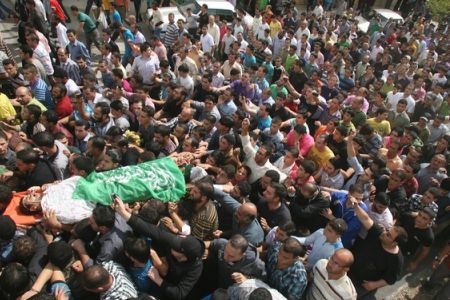 Thousand of Palestinians have taken to the streets of Gaza to protest against Israel's killing of two Palestinians in the West Bank city of al-Khalil (Hebron).
Maamun al-Natsha, 25, and Nashat al-Karmi, 35, were killed in an over night Israeli attack in the Jabal Jouhar neighborhood on Friday.
Witnesses say Israeli soldiers besieged a three-story building, in which the men had taken shelter, opening fire on them before sending in bulldozers to demolish the building. Six other Palestinians were also arrested in the raid.
Israeli forces had besieged the entire neighborhood since the early hours and proceeded in a house-to-house search to arrest the men.
The Palestinian resistance movement of Hamas, which runs the Gaza Strip, has condemned the killing. The men were reportedly members of the Qassam Brigades.
Hamas spokesman Sami Abu Zuhri has blamed the Palestinian Authority for Israel's ongoing aggression against Palestinians and accused Fatah forces of collaborating with Israel to carry out last night's raid
Hundreds of Palestinians attended the men's funeral in al-Khalil on Friday.