Palestine
Palestinians slam Zionist regime's plan for illegal settler units in East al-Quds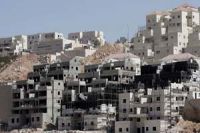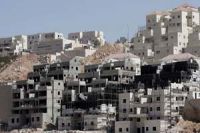 Palestinian officials have condemned the Tel Aviv regime over its plan for the construction of more illegal settler units in East al-Quds.
According to the reports, speaking to reporters in a news conference in the occupied West Bank city of Ramallah on Monday, Deputy-Secretary of the Fatah Central Committee Jibril Rajoub stated that the plan would further inflame tensions in East al-Quds.
"Such unilateral acts will lead to an explosion," he said.
Nabil Abu Rudeina, a spokesman for the Palestinian national unity government, also denounced the measure as a "dangerous escalation" with the potential to create an "earthquake" in the region.
Meanwhile, chief Palestinian Authority negotiator, Saeb Erekat, said Israeli regime's move to construct over 1,000 illegal settler units in East al-Quds strengthens the Palestinian leadership's resolve to speed up efforts to approach the UN Security Council and to join the International Criminal Court.
"Everything (Benjamin) Netanyahu is doing are war crimes, which must be tried according to international law," Erekat added, calling on Washington to "rethink its biased position" toward Tel Aviv.