Europe
Panicked Parisians flee site following false alarm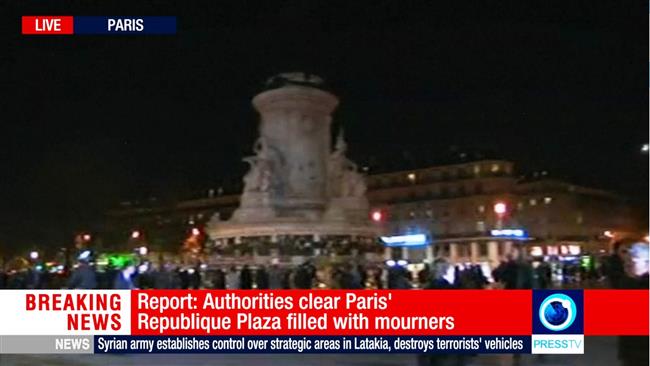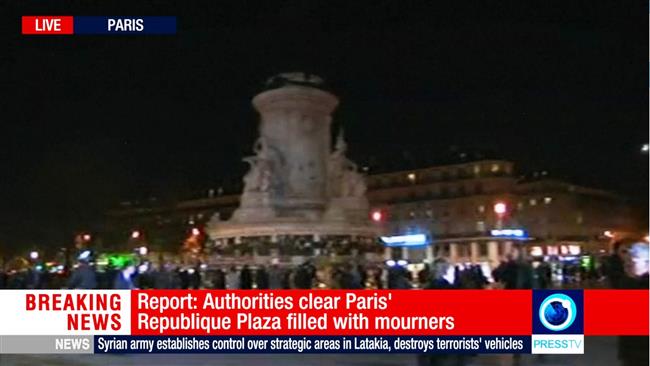 Hundreds of people rapidly flee a memorial event at the Place de la Republique in the French capital of Paris following a false alarm as an atmosphere of fear and terror lingers in the city in the wake of the deadly attacks there.
People ran out of the venue and emptied nearby areas in panic on Sunday.
An official from the emergency services said some members of the public believed they had heard gunfire; however, reports say it has been a false alarm.
Live footage from the area showed French police arriving at the site.
The development comes only two days after a series of coordinated terrorist attacks brought shock and horror to the French capital. At least 132 people were killed and 350 others were injured in the horrendous attacks late on Friday.
French Interior Minister Bernard Cazeneuve said the bombings had been prepared "by a group of individuals based in Belgium" who had "benefited from accomplices in France."
Paris prosecutor Francois Molins said at least three French attackers were involved in the string of explosions on November 13. According to Molins, two of the men, aged 20 and 31, lived in the Belgian capital, Brussels.
The first of the attackers has been identified as 29-year-old French-born Omar Ismail Mostefai.
French police have also released a handout photo of 26-year-old Belgian-born Abdeslam Salah, who is suspected of being directly involved in the bombings. Police have described him as being "dangerous."
Daesh militants claimed responsibility for the attacks in a statement on Saturday, when they also released an undated video, threatening to carry out attacks in France until it ended its airstrikes allegedly against Daesh militants in Syria and Iraq.
Daesh terrorists, who were initially trained by the CIA in Jordan in 2012 to destabilize the Syrian government, now control parts of Syria and Iraq. They have been engaged in crimes against humanity in the areas under their control.