Europe
Parisians demonstrate against Macron's railway reform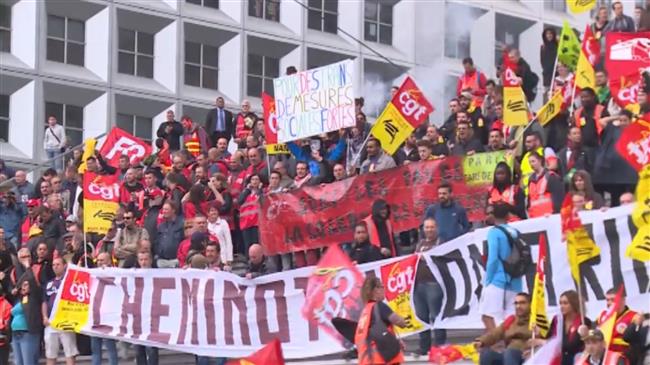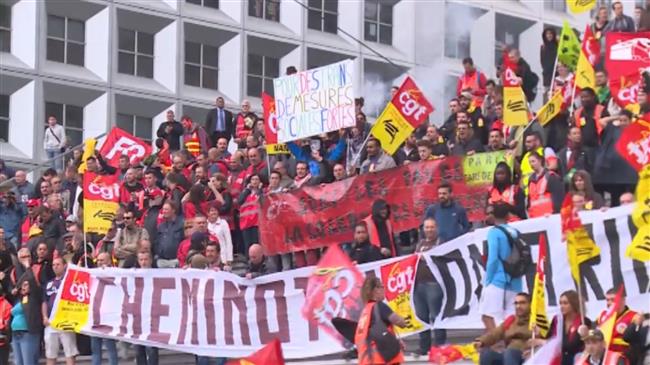 Around 300 protesters went head to head with riot police outside the headquarters of French railway operator SNCF in Paris on Tuesday to demand the repeal of reforms enacted by the government of President Emmanuel Macron.
After riot police prevented railway workers from entering the SNCF headquarters, the protest was rerouted to La Defense and the Champs-Elysees.
"We do not want to negotiate bread crumbs, we don't want to negotiate the aspects of the deal, we want this reform to be totally withdrawn," said Laura, a member of the Sud Rail union.
On June 5, the French Senate approved a reform bill aimed at bringing French railways in line with EU rules on market liberalization. The National Assembly will hold a final vote later this week.