Iran
Parliament speaker: Iran has four red lines in talks on JCPOA revival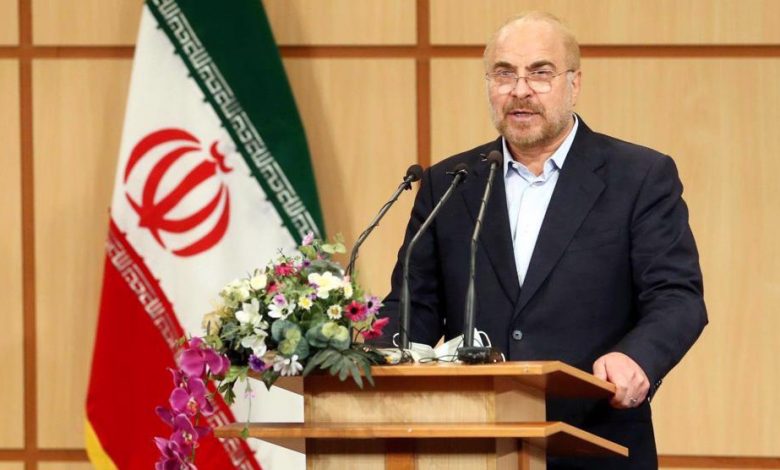 Parliament Speaker Mohammad Baqer Qalibaf says Iran has four red lines that should be considered in ongoing talks with the remaining signatories to the 2015 nuclear agreement in Vienna on a potential revival of the accord.
Lawmaker Alireza Salimi cited Qalibaf as explaining the red lines during a closed parliamentary session on Sunday.
"The Parliament speaker said that the first red line is the removal of sanctions, including those mentioned in the JCPOA and the ones imposed by former US president Donald Trump," Salimi quoted, referring to the nuclear deal formally known as the Joint Comprehensive Plan of Action.
"The second red line is the issue of verification that needs to be done with regard to the removal of the sanctions by the other side.
"The third red line is the issue of the US, with whom we should have no negotiations until the removal of all sanctions.
"And the fourth red line is the issue of the laws approved by the Parliament and the announced policies that must be observed in the negotiations."
The JCPOA has been in disarray since May 2018, when Trump abandoned the deal and re-imposed the anti-Iran sanctions that the JCPOA had lifted.
The Trump administration also placed additional sanctions on Iran under other pretexts not related to the nuclear case as part of its "maximum pressure" campaign.
Following a year of strategic patience, Iran resorted to its legal rights stipulated in Article 26 of the JCPOA, which grants a party the right to suspend its contractual commitments in case of non-compliance by other signatories.
Now, the new US administration says it wants to compensate for Trump's mistake and rejoin the deal, but it is showing an overriding propensity to maintain some of the sanctions as a tool of pressure.
Tehran insists that all sanctions should be removed in one go, including those imposed for the first time, re-imposed or relabeled under different headings.https://if-cdn.com/eKn9xlI?v=1&app=1
Since early April, envoys from Russia, China, Germany, France, Britain and Iran have held several rounds of talks in Vienna aimed at revitalizing the JCPOA and bringing the US back to compliance.
They have established three expert-level working groups tasked with unraveling the most important issues and drafting solutions.
A US delegation is also in the Austrian capital, but it is not attending the discussions because the United States is not a party to the JCPOA .