Afghanistan
Patients were burned to death in US airstrike on clinic in Kunduz, survivors say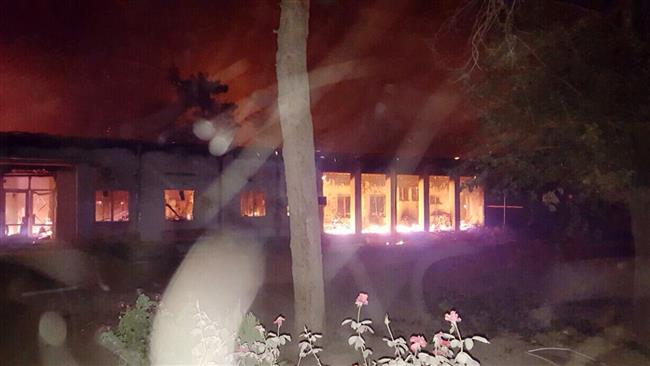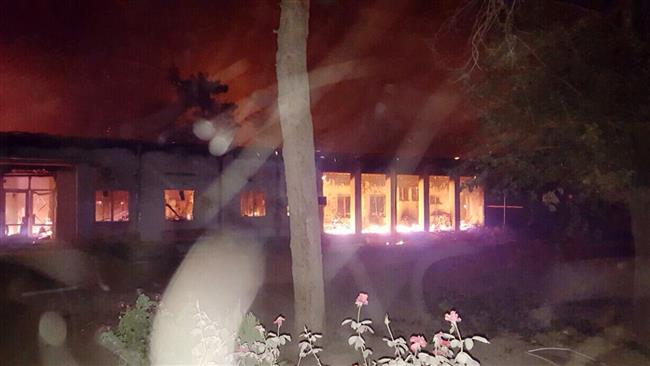 The survivors of a US airstrike on a clinic run by Doctors Without Borders in Kunduz, northern Afghanistan, say those patients unable to move were burned to death during the assault.
"Those people that could, had moved quickly to the building's two bunkers to seek safety. But patients who were unable to escape burned to death as they lay in their beds," recalled Heman Nagarathnam, the head of programs by the charity group, known by its French acronym, MSF (Medecins Sans Frontieres).
It was also said that a patient was left in the operating room on the table "dead, in the middle of the destruction."
"The bombs hit and then we heard the plane circle round," Nagarathnam said, adding, "There was a pause, and then more bombs hit. This happened again and again."
The MSF said in a statement that at 2:10 a.m. local time on Saturday (2040 GMT) its trauma center in Kunduz was hit several times. It added that the aerial assault continued for more than half an hour after US and Afghan military officials in Kabul and Washington were first informed.
According to the statement, the Saturday attack left 19 people dead and dozens more seriously injured.
Lajos Zoltan Jecs, an MSF nurse and a survivor of the horrific bombardment, described the US airstrike as "absolutely terrifying."
The nurse, who was inside the facility during the strike, said, "We tried to take a look into one of the burning buildings. I cannot describe what was inside. There are no words for how terrible it was."
"In the intensive care unit six patients were burning in their beds," Jecs added.
The MSF said its trauma center in Kunduz has been working "beyond capacity" over the past several days of clashes in the city, which was overrun by the Taliban militants earlier this week. The facility is the only one in the northeastern region of Afghanistan capable of taking care of major injuries.
According to the MSF, over 100 patients and their caregivers, as well as more than 80 international and local MSF staff were in the hospital when the airstrike took place.
UN reactions to clinic disaster
UN Secretary General Ban Ki-moon on Saturday "strongly" condemned the airstrike and said hospitals and medical personnel are "explicitly protected" under international humanitarian law.
In addition, UN High Commissioner for Human Rights Zeid Ra'ad Zeid al-Hussein said the airstrike "may amount to a war crime."