Iran
Patriarch: US unable to confront Iranians unity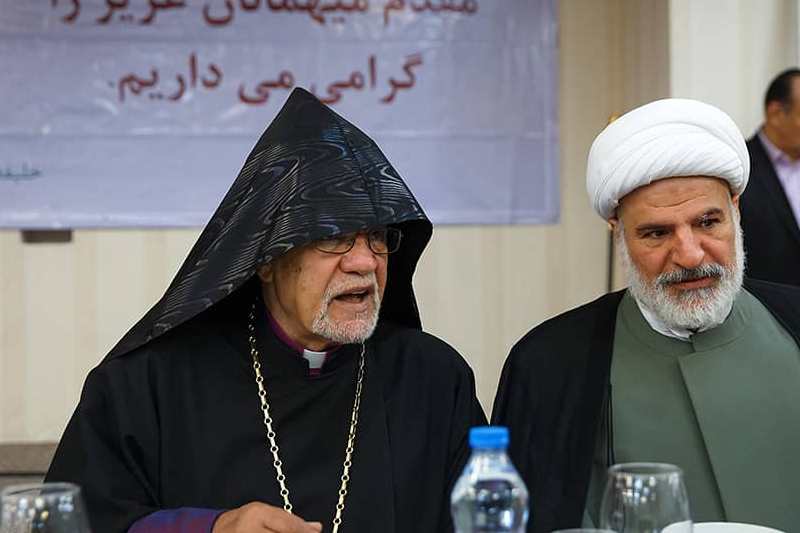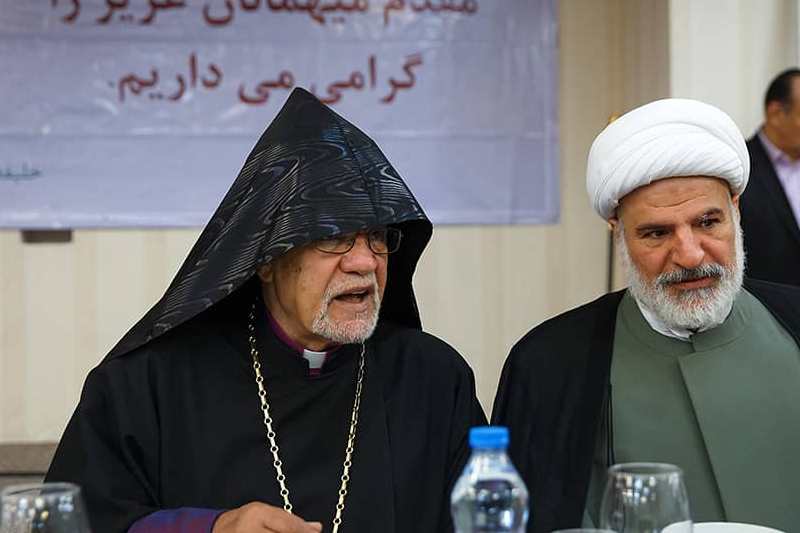 The Primate of Armenian Diocese of Tehran said that Iranian nation has been under sanctions for the past 39 years and therefore the US and other colonialist powers would not be able to confront the Iranians.
Sebouh Sarkissian made the remarks during an iftar (fast breaking) reception held by the Armenian diocese of Tehran at Ararat Sport Club in Tehran on Wednesday evening.
Present in the reception, were Special Aide to President Hassan Rouhani for citizenship rights Ms. Shahindokht Molaverdi and a group of Majlis (parliament) deputies.
Archbishop Sarkissian told Islamic Republic News Agency on the sidelines of the reception that amity and unity is the strongest weapon against colonialist powers and added 'I believe US sanctions will backfire.'
He said that the reception is an indication of unity and solidarity among religions in Iran and bears testimony to the fact that followers of divine religions including Shia, Sunni, Orthodox and Protestant Christians in Iran are living together peacefully and enjoying citizenship rights.
'I pray to the God Almighty to protect Iran from its enemies and bestow long life, health and honor upon the Supreme Leader of the Islamic Revolution,' the archbishop said.
He added 'We are lucky that we live in a country like Iran, where different divine religions are living together in peace.'
The unwise act of the US president to transfer US embassy from Tel Aviv to Beit ul-Muqaddas was due to his ignorance and lack of knowledge about the history of the Middle East.
Archbishop Sarkissian strongly condemned the act and called on world leaders to try for establishment of justice and peace.