Palestine
Middle East
Pegasus scandal on agenda of 'israeli' minister's Paris visit
Israeli minister for military affairs Benny Gantz is set to visit Paris for high-level talks that will include an "update" on the scandal revolving around the Israeli-made Pegasus spyware, which reportedly targeted French President Emmanuel Macron, among other high-profile figures worldwide.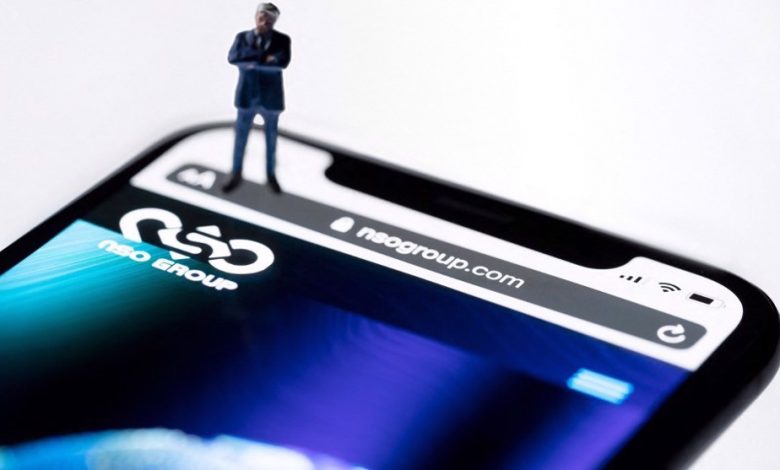 Gantz will leave Wednesday for talks with French Defense Minister Florence Parly on the matter. Other topics, including the political crisis in Lebanon and the Iran nuclear deal, will also be discussed, his office said on Tuesday.
The visit comes less than a week after Macron changed his phone and phone number in light of reports that the Pegasus spyware, made by Israeli company NSO Group, might have targeted him.
The Élysée said Macron had also ordered an overhaul of all security protocols regarding sensitive means of communication.
The French president also convened an emergency cybersecurity meeting on Thursday to weigh possible government action.
Macron changes his phones regularly and is "taking the matter very seriously," French government spokesman Gabriel Attal said on France-Inter radio station at the time.
He added that investigations are underway to determine whether Pegasus spyware was actually installed on the phones or whether data was retrieved.
Attal said the French government is looking into ways to bolster its cybersecurity infrastructure and protect public buildings, such as hospitals, that have been targeted by the malicious software in the past.
French newspaper Le Monde reported last Tuesday that a Moroccan security agency had the mobile phones of Macron and 15 then members of the French government on a list of potential targets of Pegasus spyware in 2019.
Morocco's government has denied wrongdoing and said the allegations were "unfounded and false."
The North African country has even filed a defamation suit against Amnesty International and French media nonprofit Forbidden Stories.
"The Moroccan state… wants all possible light cast on these false allegations from these two organizations, who make claims without any concrete or demonstrative evidence whatsoever," the lawyer representing Morocco in the case, Olivier Baratelli, said on Thursday.
The first hearing for the case in a Paris court is scheduled for October 8.
Pegasus spyware can infect Apple and Android devices and monitors keystrokes, allowing users to extract messages, photos and emails. Calls can be recorded, while microphones and cameras can be activated covertly.
A list of 50,000 contacts is believed to have been targeted by clients of NSO Group, the creator of Pegasus, since 2016.
Activists, journalists, officials, politicians and business figures from dozens of countries are featured on the list, which has leaked to the press and been covered by a global consortium of news organizations.
In recent years, NSO Group has been accused of allowing repressive regimes to hack people, including those close to murdered dissident Saudi journalist and Washington Post columnist Jamal Khashoggi.
---