Europe
PEGIDA opponents, supporters stage demos in Germany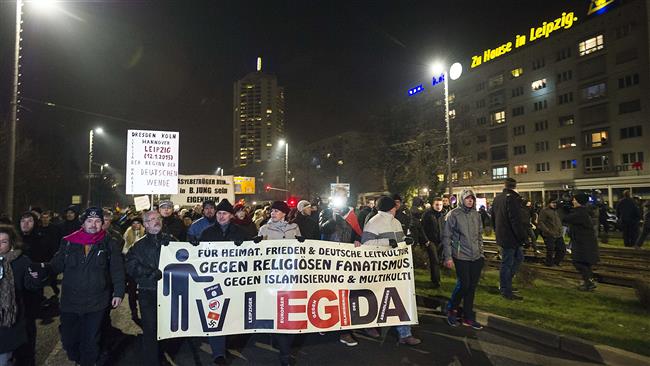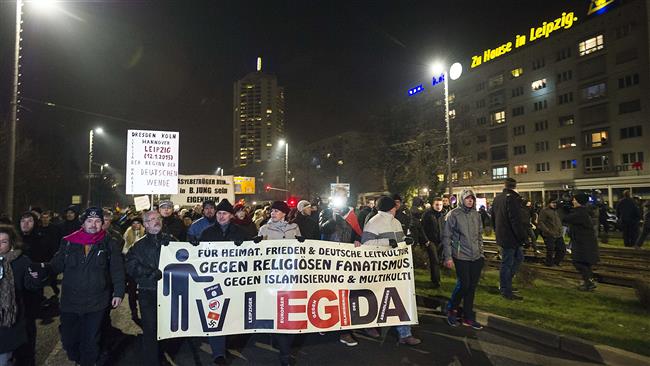 The supporters and opponents of the German anti-Muslim and anti-immigrant PEGIDA movement have staged separate demonstrations in the eastern German city of Leipzig to protest against the policies pursued by the Berlin government.
On Monday, close to 400 followers of PEGIDA and its offshoot in Leipzig (LEGIDA) marched through the streets of the city, located about 150 kilometers (93 miles) south of the capital, Berlin, carrying placards and banners. One placard with a crossed-off writing read in German: "Federal Republic of Germany Ltd."
Nearly 800 counter-protesters followed the PEGIDA rally, holding flags and chanting slogans against the LEGIDA and PEGIDA supporters.
A counter-protester had a flag reading in German "Against Nazis" as others shouted anti-fascist slogans like "You are disgusting. Be embarrassed."
There was a big police presence at the site to prevent PEGIDA and LEGIDA supporters from clashing with the counter-protesters; though, local authorities did not report any such incident.