Syria
PELP denounces attack on Press TV cars in Damascus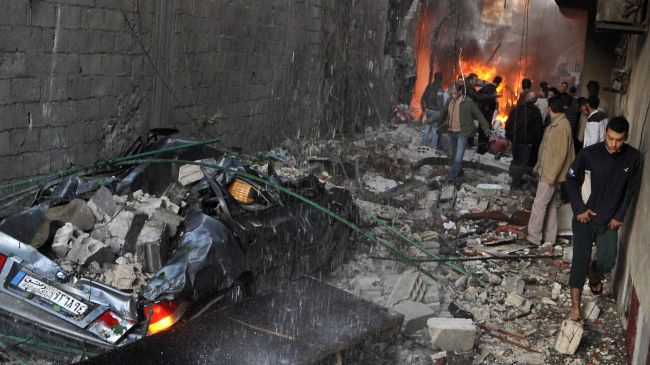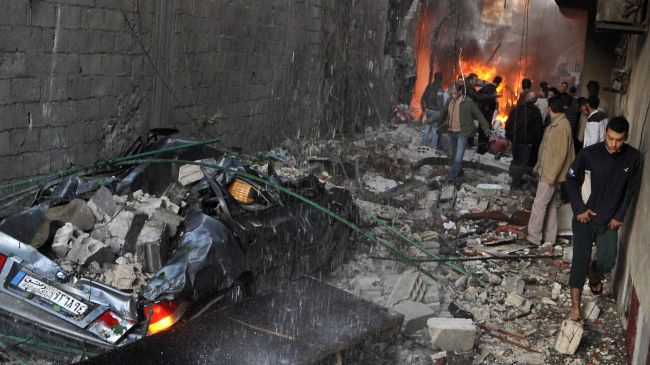 The Popular Front for the Liberation of Palestine (PFLP) has condemned the recent attack on vehicles belonging to Iran's al-Alam and Press TV news networks in the Syrian capital, Damascus.
In a statement released on Friday, the PFLP denounced the act of terrorism carried out against Iranian journalists and media staff.
Earlier in the day, a bomb explosion occurred near Press TV's office in Damascus after a man was caught on camera sticking an explosive device to a car.
According to reports, he escaped the scene moments before the blast.
The bomb attack, however, did not cause any casualties.
Foreign-backed Syrian militants, seeking to overthrow President Bashar al-Assad, have on several occasions attacked Syrian and international journalists.
Press TV correspondent Maya Nasser was killed by sniper fire on September 26 as he was reporting live on air.
Hosein Mortada, who serves as Damascus bureau chief for both the English-language Press TV and Arabic-language al-Alam news networks, was also wounded in the attack.
The pair covered the aftermath of the massive twin explosions that hit the Syrian Army headquarters in Damascus.
Syria has been experiencing unrest since March 2011. Many people, including large numbers of army and security personnel, have been killed in the turmoil.
The Syrian government says the chaos is being orchestrated from outside the country, and there are reports that a very large number of the militants are foreign nationals.