Iran
Middle East
North America
Qasem Suleimani
Pentagon Raises Number of American Troops Injured in Iran's Missile Attack to 50
Fifty American military personnel have now been diagnosed with concussions and traumatic brain injuries following the Iranian missile attack on US military base in Iraq earlier this month, a Pentagon statement read, while President Donald Trump and his defense officials had initially claimed no service members were injured or killed in Tehran's retaliatory operation.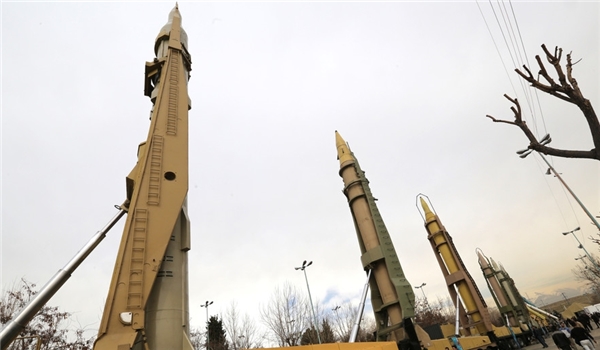 An additional 16 US troops suffered concussions or traumatic brain injuries during Iran's missile strike earlier this month, the Pentagon announced on Tuesday, raising the total to 50 and marking the fourth time in two weeks the military has increased its injury assessment.
"As of today, 50 US service members have been diagnosed with TBI [traumatic brain injury]," Defense Department Spokesman Lt. Col. Thomas Campbell said in a statement.
Campbell added that the numbers were a "snapshot in time" and could change.
Thirty-one of the 50 were treated in Iraq and returned to duty, including 15 of those diagnosed most recently. Eighteen of the total were to Germany for further evaluation and treatment, and one was sent to Kuwait and has since returned to duty, according to the official.
Experts Praise Iranian Missiles Accuracy in Attacks on US Baseshttps://t.co/S1SfzacfCH pic.twitter.com/ow71K5boRi— Fars News Agency (@EnglishFars) January 10, 2020
The US president and the Pentagon initially claimed no service members were killed or wounded, and they signaled that Washington was not looking for additional armed conflict with Tehran. Trump stated soon after the missile attack that "no Americans were harmed", and the United States suffered "no casualties", noting that "all of our soldiers are safe, and only minimal damage was sustained at our military bases".
Later, it emerged that "several" were being treated for concussion symptoms. On Friday, the Pentagon put the number of those injured after the Iranian strikes at 34. It came just days after US Central Command had revealed that 11 personnel stationed at the Iraqi airbase had to be sent out of the country after displaying concussion symptoms. Just days later, the center reported that apart from the 11 previously announced injured, additional troops were being treated.
Trump has consistently tried to minimize the injuries, stating that he had "heard [the injured soldiers] had headaches" but insisting "it is not very serious…relative to other injuries I have seen".
The US administration also was criticized for playing down the severity of injuries.
A leading Kuwaiti newspaper had also disclosed that 16 US military men with fatal injuries sustained during Iran's retaliatory operation have been taken to a hospital in camp Arifjan in Ahmed al-Jaber airbase in Kuwait.
The Arabic-language Al-Qabas paper quoted informed sources as saying that the 16 US militaries, included some whose bodies had been severely burnt and some others who had sustained shrapnel wounds, have been transferred to a US military hospital in Kuwait under strict security measures.
It added that the wounded military men have gone under surgical operations and are still kept at the ICU section of the hospital.
According to the paper, several other US forces who had sustained mild injuries in Iran's missile strike are being treated in Iraq.
US Force Inside Missile-Showered Base: Iran's Attack 'Extremely Scary'https://t.co/OmS6k6gjj1 pic.twitter.com/pNs7odQUbx— Fars News Agency (@EnglishFars) January 13, 2020
Ein Al-Assad, which houses US troops, is one of the largest and oldest military bases and located in Al-Anbar province in Western Iraq. It found itself under fire from volleys of ballistic missiles launched from Iran days after a US drone strike near Baghdad assassinated Islamic Revolution Guards Corps (IRGC) Qods Force Commander Lieutenant General Qassem Soleimani who played a major role in beating the Islamic State of Iraq and the Levant (ISIL, ISIS or Daesh) terror group in both Syria and Iraq.
The terror group has intensified its attacks in Iraq and Syria following the United States' assassination of Iran's top anti-terror commander, residents and monitors say. The Associated Press (AP) announced in an analysis on Tuesday that Daesh "clearly gained at least temporary breathing room" after tensions between Iran and the US escalated in the aftermath of the martyrdom of General Soleimani.
His assassination has inflamed tensions between Washington and Tehran, and drew a harsh rebuke from Baghdad, prompting the Iraqi Parliament to pass a resolution ordering American forces to leave the country.
IRGC Commander: US Unable to Resort to Military Option Against Iranhttps://t.co/r7MVGJeP4n pic.twitter.com/qdpH9meFaq— Fars News Agency (@EnglishFars) January 27, 2020
Briefing media on operational objective of missile attacks on US bases, IRGC Aerospace Commander Brigadier General Ali Hajizadeh stated that Iran was not after killing anyone although "tens of US troops have likely been killed and wounded and were transfered to Israel and Jordan on 9 sorties of C-130 flights".
He noted that had Iran intended to kill the American forces, it could have planned high casualty operations to kill 500 US military men in the first step and 4,000 to 5,000 others in the second and third phases within 48 hours.
Supreme Leader of the Islamic Revolution Ayatollah Seyed Ali Khamenei has called the military operation "only a slap across the face" of the United States, stating that "military moves like this are not enough. The Americans' corruption-stirring presence should come to an end".
Tehran reiterates that its strategic objective is expelling the US troops from the region, naming it the true vengeance for the terror attack on its most popular commander.