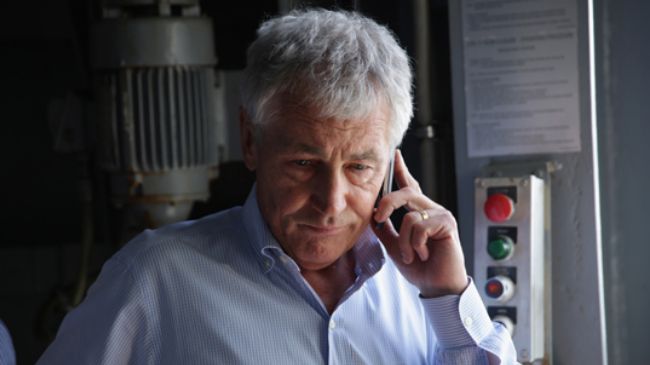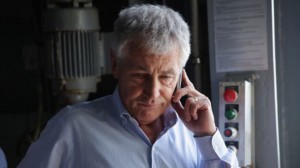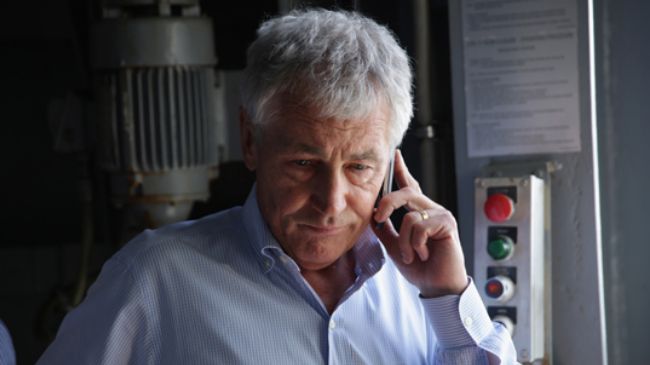 The Pentagon says Russia's Ministry of Defense has ignored US efforts to set up a phone conversation between the two countries' top military officials.
According to Pentagon spokesman Col. Steve Warren, Russia has not responded to US military officials' requests for a phone call between US Defense Secretary Chuck Hagel and his Russian counterpart, Sergei Shoigu.
Over "the past 24 hours," said Warren, "we've tried to make clear to the Russians that Secretary Hagel is available for a phone call anytime, but we have not heard back."
This comes as Russia and the US have been flexing their military muscles over the crisis in Ukraine and the Kremlin has ended high-level contact with the administration of US President Barack Obama.
On Wednesday, some 150 US Army troops arrived in Poland, the first of a contingent of 600 US forces being sent to the Baltic states.
On Friday, another 150 American troops arrived in Latvia and on Saturday a company of 150 US troops arrived in Lithuania. The last company of US troops is expected to arrive in Estonia early next week.
Meanwhile, Russia has begun extensive military drills near its border with Ukraine, saying the escalation of violence in eastern Ukraine and the militarization of the region by the US and its allies have forced it to react.
"The order to use force against civilians has already been given, and if this military machine is not stopped, the amount of casualties will only grow," Shoigu said, referring to a military operation against anti-Kiev protesters in eastern Ukraine, which includes 11,000 Ukrainian soldiers, 160 tanks, 230 armored carriers, and at least 150 artillery pieces.
"War games by NATO in Poland and the Baltic states are also not helping the normalization of the situation. We are forced to react to the situation," he added.
This comes as diplomatic officials and sources close to the Russian leadership have told the Daily Beast that Russian President Vladimir Putin has shut down – at least for now – intensive high level communications with the White House as Obama is trying to nudge Washington's European allies toward more sanctions against broad sections of Russia's economy.
Targeting Russia's entire economy would most likely ricochet and harm US allies in Europe. Reluctance from some European countries, especially Germany and Italy, on whether to fall in line with Washington over imposing sanctions against Russia's economy has frustrated US officials.
However, after Obama talked with some European leaders on Friday, US officials said Obama and top European leaders are moving ahead on a new round of sanctions against Russia.
"Putin will not talk to Obama under pressure," the Daily Beast quoted Igor Yurgens, Chairman of the Institute for Contemporary Development, a prominent Moscow think tank, and a close associate of Russian Prime Minister Dmitry Medvedev, as saying.