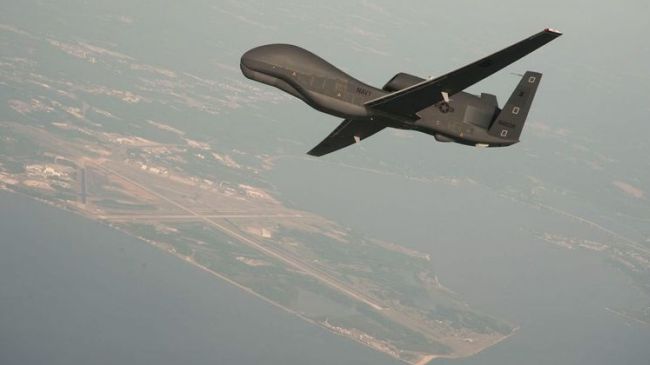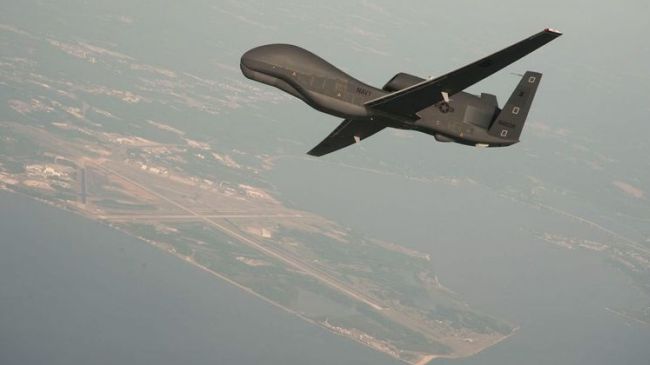 The US military is using spy drones as well as manned aircraft over Nigeria to locate over 200 schoolgirls who were recently abducted by Boko Haram takfiri militants, according to senior military officials.
The United States has deployed high-flying drone, Global Hawk, and the manned MC-12 Liberty aircraft for the mission, a military official said on Wednesday.
The official spoke on condition of anonymity because he was not authorized to talk to journalists.
On Tuesday, Army Col. Steve Warren, a Pentagon spokesman, said, "I can confirm that we're using both manned and unmanned aerial ISR (intelligence, surveillance and reconnaissance) assets in the search for the kidnapped girls,"
He added that the military is not sharing intelligence directly with the Nigerian government.
"We are not sharing the raw intelligence data," Warren told reporters. "We are working closely with the Nigerians to establish intelligence-sharing protocols. We're also establishing a baseline. But as of now, we are not directly sharing that information."
The Nigerian government has been under intense pressure by many people around the globe, especially the girls' families, to secure their release.
Nigerian President Goodluck Jonathan said on Friday that he believed the girls remained in the country and had not been transferred into neighboring Cameroon.
Meanwhile, the Nigerian Army has dispatched two divisions to find the girls.
To cooperate with other security agencies, the divisions are positioned in the border region that is close to Chad, Cameroon and Niger.
Boko Haram — whose name means "Western education is forbidden" — says its goal is to overthrow the Nigerian government.
The group has claimed responsibility for a number of deadly gun and bomb attacks in various parts of Nigeria since 2009.
In a Wednesday article for the Press TV website, Dr. Kevin Barrett wrote that Boko Haram could be "just the latest example of a worldwide trend" of the creation of "brutal Takfiri" groups to "smear Islam in service to Zionism and imperialism."