Bahrain
People in Bahrain Slam Sheikh Nimr's Execution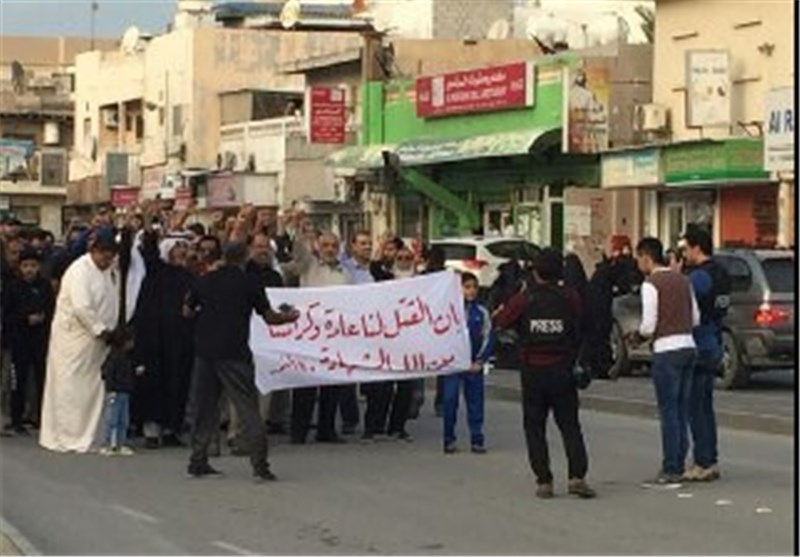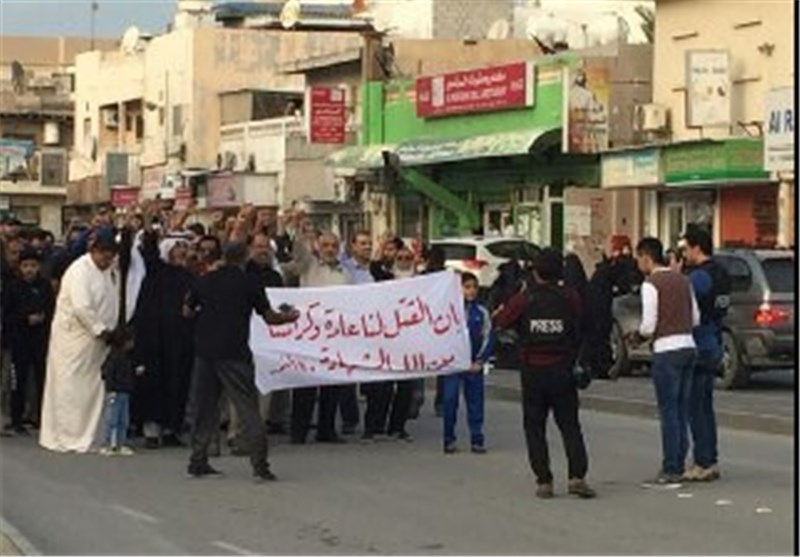 Security forces in Bahrain on Sunday attacked demonstrators protesting against the execution by Saudi Arabia of top Shiite cleric Sheikh Nimr Baqr al-Nimr.
On Sunday, large crowds of angry protesters took to the streets of several villages and towns located on suburbs of the Bahraini capital, Manama.
Violent clashes erupted as the Bahraini regime forces used tear gas and buckshot to disperse the demonstrators, who were carrying pictures of the cleric.
According to the state-run Bahrain News Agency, BNA, several people, among them minors who took part in protests, were arrested by the regime.
Meanwhile, a Bahrain interior ministry official has confirmed that a number of activists who took to social media to condemn the execution of Sheikh Nimr by Saudi monarchy have been detained by the Manama regime forces, Press TV reported.
Also on Saturday, violent clashes had erupted between protesters and Bahraini regime forces in Sitra, located about 12 kilometers (seven miles) southeast of Manama. Fierce clashes were also reported across several villages in and around Manama.
Saudi Arabia's execution of Sheikh Nimr has drawn a series of protests across the Persian Gulf region over the past two days. Activists in Bahrain and the Eastern Province of Saudi Arabia have called for more mass rallies in the coming days to vent their anger at the ongoing crackdown against Shiite Muslims.