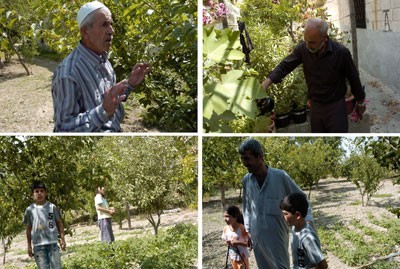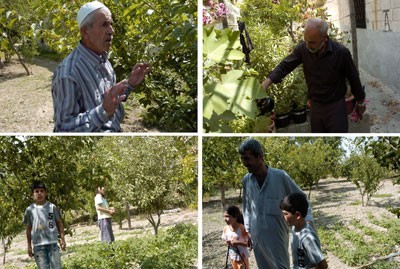 People of Khirbet al-Jouz Village, 20km from Jisr al-Shughour, stressed that the normal life returned to their village rejecting what is being broadcast by the channels of media instigation which try to undermine their security and stability.
The people of Khirbet al-Jouz affirmed to SANA their love and loyalty to their homeland and its leader President Bashar al-Assad whose speech restored the security to them.
Sheikh Mustafa Mohammad narrated his story and how he was forced by the acts of intimidation to leave his village to a more secure area inside Syria, stressing that everything said about the absence of the security forces in the village is not right.
Mohammad said that the army treated the people of the village in a humanitarian way that is full of love, expressing happiness to return to his job after being forced to leave his village by the armed groups.
Principal, Mohammad Yousef, talked about the atrocious crimes committed at the hands of the externally suppoted armed groups which burnt his house and its contents completely.

Yousef added that the armed groups who are supported by US and its regional aliies also burnt the school in which he has been working for 30 years, and stole its computers and equipments, greeting the armed forces which sacrifice their souls to protect the motherland.
Mohammad Ahmad, from Khirbet al-Jouz, who was taking his mother to the National Hospital in Jisr al-Shughour, said that everything in the village is calm, calling upon all the citizens to return to their houses.
Farmer, Mohammad Ahmad Abdul-Haq, 70 years old, said that he returned to his village with his family when he saw the army which restored security to the village, adding that the acts of intimidation forced him to leave his house.