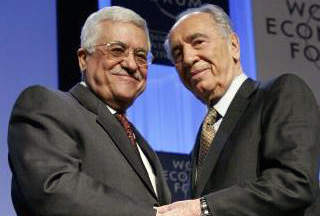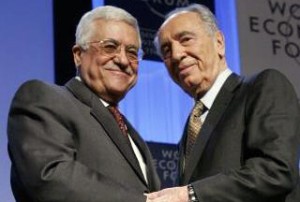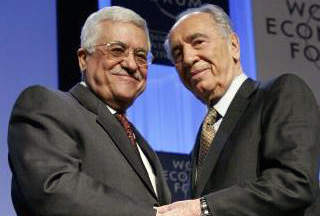 Israeli President Shimon Peres has urged acting Palestinian Authority Chief Mahmoud Abbas to reconsider his decision to step down.
Speaking at a public commemoration for Yitzhak Rabin, the former Israeli prime minister, Peres noted that along with Rabin, he and Abbas were among the signatories to the 1993 Oslo peace accord.
"We both signed the Oslo agreement," The New York Times quoted Peres as saying on Saturday. "I turn to you as a colleague, don't let go."
Abbas on Thursday announced that he would not seek another term in an election scheduled for January.
The Oslo accord is considered as the first face-to-face agreement between Israel and political representatives of the Palestinian people.
It was intended to develop a framework for future negotiations between Israel and Palestinians.