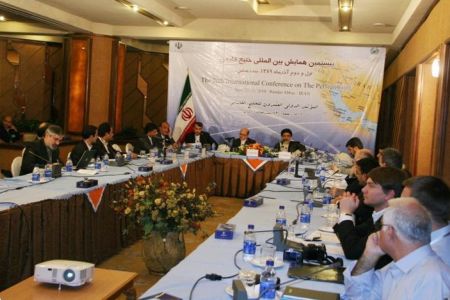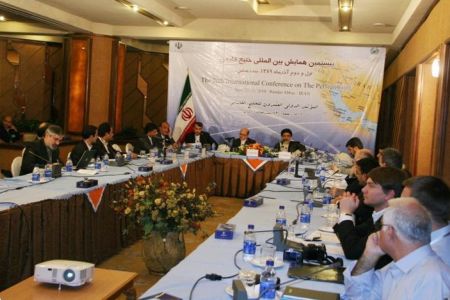 The 20th International Persian Gulf Conference has wrapped up in port city of Bandar Abbas in Iran's southern province of Hormozgan.
Experts from regional countries attended the two-day event, which focused on regional cooperation, trade, and tourism among Persian Gulf states.
The main issues discussed at the conference were the impacts of world financial crisis on the Persian Gulf region, the role of clean energies in creating a safe environment in the Persian Gulf, regional integration mechanisms and stabilizing factors.
Researchers from Iran, Italy, Lebanon, Egypt, Syria, Pakistan, Poland, Turkey, Romania, Spain, Vietnam, Japan, France, Indonesia and Greece gave lectures at the conference and discussed the issues related to the Persian Gulf region on four expert panels.
Iranian Foreign Ministry Director General for the Persian Gulf and Middle East Affairs Hossein Amir Abdollahian said in the conference that the presence of foreign forces in the Persian Gulf will escalate tensions, noting that regional security can only be established through economic, technical and trade cooperation as well as cultural and religious interactions.
The participants also expressed concerns over growing pollution in the Persian Gulf which has had undesirable effects on the environment.
The 20th international conference on the Persian Gulf entitled "Comprehensive Cooperation in the Persian Gulf: Mechanisms for Development and Regional Stability" was inaugurated in the presence of Foreign Minister Manouchehr Mottaki on Monday.