Syria
Philippines Expresses Readiness to Join Efforts for Solving Crisis in Syria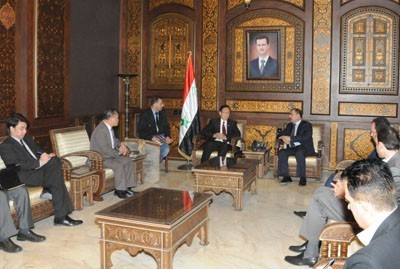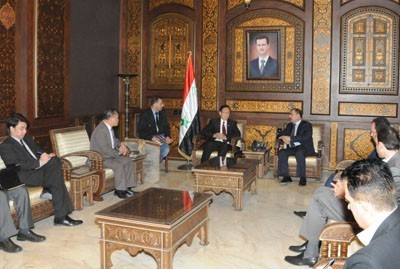 Interior Minister General Mohammad al-Shaar on Thursday stressed the ministry's readiness to provide all facilitations to the Philippine nationals in Syria.
During a meeting with Philippine Deputy Foreign Minister, Rafael Seguis, al-Shaar stressed that the situation of Philippine baby sitters will be settled, particularly those in Aleppo city.
The talks dealt with current situation in Syria and the aggression against other countries in the region and the world.
Minister al-Shaar pointed out to the terrorist onslaught against Syria launched by countries which support terrorism and provide the armed terrorist groups with money and arms.
He added that the whole world now recognizes that some countries are sending terrorist takfiri fighters of Arab and foreign nationalities to commit terrorist acts against the Syrians and the state institutions.
Al-Shaar said that Syria is pursuing the vanquished terrorist to prevent them from committing more sabotage acts and protect the citizens from their aggression.
The minister stressed that Syria is serious in its efforts to reach political dialogue and it supports any initiative which rejects foreign intervention in the Syrian internal affairs.
In turn, the Philippine Deputy Foreign Minister stressed his country's support to the Syrian government in the face of the current crisis, adding that the Philippines abstained from voting in favor of the Saudi draft resolution submitted at the UN General Assembly which allows foreign intervention in Syria's affairs.
Seguis said that the Philippines is convinced that Syria is facing a ferocious instigative media campaign, reiterating his country's readiness to provide help to Syria that might contribute to getting out of the crisis.
He added that his country insists on keeping its embassy in Syria open.