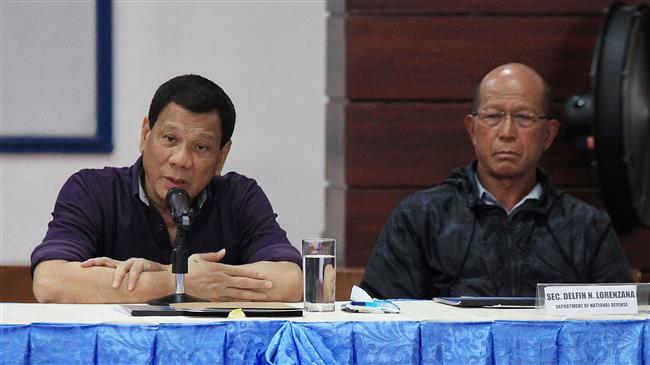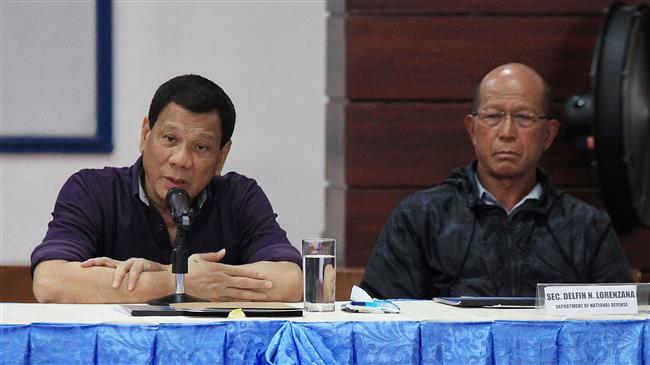 The Philippine military on Thursday denied it planned to use 16 Bell helicopters bought from Canada as attack aircraft against local insurgents, following reports Ottawa was reviewing the deal.
Canadian media had reported that Prime Minister Justin Trudeau's government was reconsidering the sale over fears the aircraft would be used in internal security operations, just hours after both governments had announced the deal.
President Rodrigo Duterte's spokesman warned Manila may walk away from the deal in light of the controversy.
"If they don't want to sell, well, we may consider the prospect of procuring them from other sources," presidential spokesman Harry Roque told reporters Thursday.
The military stressed they were "utility helicopters, not attack helicopters."
"They must not politicize the acquisition," said Major-General Restituto Padilla, the deputy chief of staff for plans and programs of the Philippine armed forces.
According to the Philippine defense department, the deal was signed with trade promotion outfit Canadian Commercial Corp last December, shortly after Trudeau clashed with Duterte during a Manila visit over alleged Philippine police murders of thousands of drug suspects.
The Philippines employs attack helicopters and planes to support ground troops battling militants in the south, as well as against communist guerrillas in other parts of the mainly Catholic Asian nation.
'For wounded soldiers'
As well as in the drug war, the Philippine military has for years been saddled with allegations of human rights abuses in its counter-insurgency campaigns.
A Philippine defense department spokesman told AFP on Wednesday the air force would use the Bell 412EPI aircraft, worth US$234.8 million, for disaster response and humanitarian missions, but also for "anti-terrorism."
However, Padilla said Thursday this did not mean they would be used as "attack helicopters."
"Not at all. They are purely for utility purposes — ergo, transport purposes especially during HADR operations," he said, using a military term for disaster response.
"We have separate and dedicated attack helicopters."
Apart from armed insurgencies, the Philippines is also regularly battered by typhoons.
"These will be used to transport personnel, supplies, humanitarian missions, ferrying of wounded and injured soldiers, and other forms of humanitarian assistance and disaster response," Roque, the Duterte spokesman, said.
Bell Helicopter said the Philippine military would use the aircraft "for a variety of missions such as disaster relief, search and rescue, passenger transport and utility transport."
Trudeau said in November he had called out Duterte over "human rights, the rule of law, and specifically extrajudicial killings."
Duterte, who has overseen a crackdown that has left nearly 4,000 drug suspects dead at the hands of the police, later described Trudeau's comments as "a personal and official insult."
The Philippine government says police only shot the suspects in self-defense and rejects human rights monitors' description of the crackdown as a crime against humanity.
(Source: AFP)