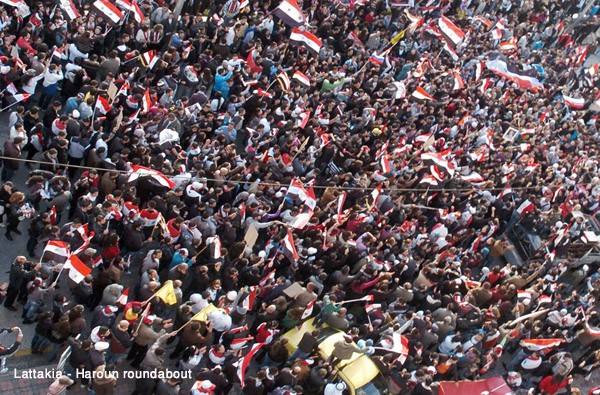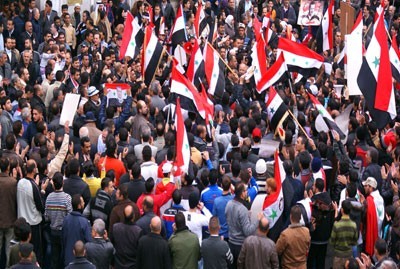 After performing the Friday Prayers at the Umayyad Mosque in Damascus, thousands of prayers went out on a rally titled 'The Mosques Are Ours' to express rejection of the Arab League (AL) decision to suspend Syria's membership and their support to Syria's national independent and sovereign decision.
The participants crossed al-Hamidiyeh market toward Saba' Bahrat Square chanting slogans against foreign interference in Syria's internal affairs, highlighting the importance of national unity and their support to the comprehensive reform program led by President Bashar al-Assad.
Majd Ajouri, taking part in the rally, said the participants performed the Friday Prayers at the Umayyad Mosque in a clear expression of national unity seeking to convey to the AL their denunciation of its unilateral approach towards the crisis in Syria.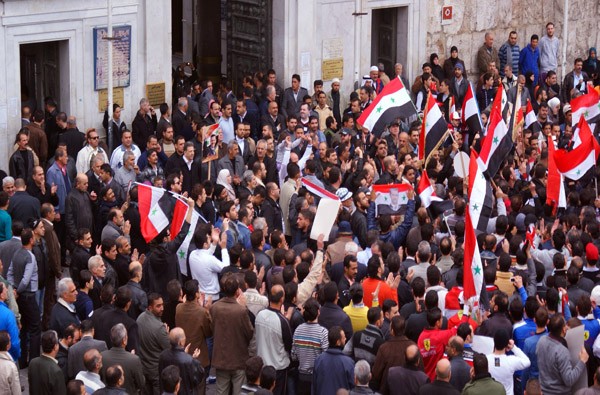 The prayers denounced the AL's denial of the existence of the armed terrorist groups which have been wreaking havoc in some Syrian cities and villages, killing and kidnapping citizens, both civilian and military.
"This rally stresses that the mosques are messages of love and peace to all people," said Raniya al-Khouri, stressing the need for citizens to be united against the conspiracy targeting their country.
"The Syrian people don't want foreign interference in their internal affairs," said Mahmoud Abdul-Aal, adding that the Arab League has offered nothing to the Syrians all over the years and will not be able now to deceive them with its bright slogans.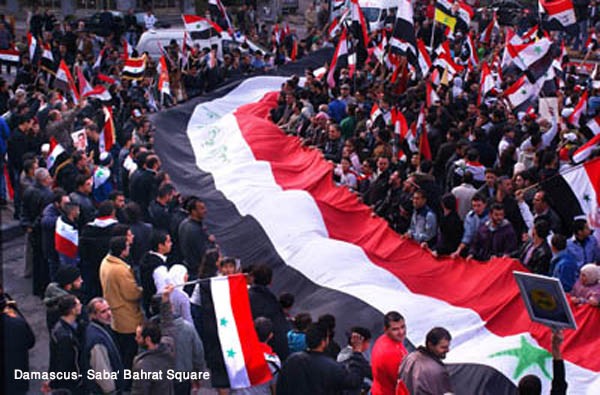 Eng. Lama Sulaiman said the message behind today's rally is clear which says that "the mosques in Syria are the real league of the Syrian people," adding the rally is a clear response to the liar TV channels that have not stopped their fabrication of the events in Syria including this rally which they presented as a protest.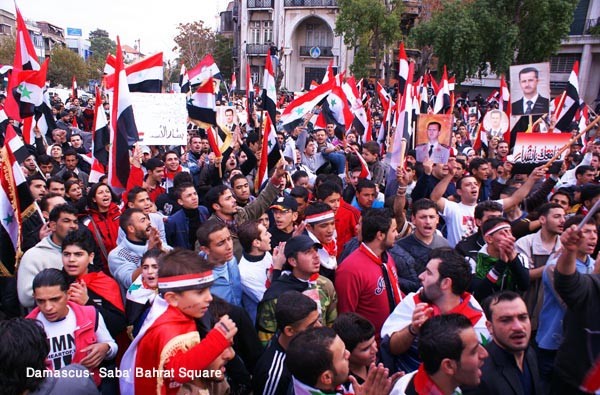 Mass crowd of citizens gathered in Saba' Bahrat Square chanting slogans against the AL decision on Syria and foreign interference, expressing support to their country's national independent decision.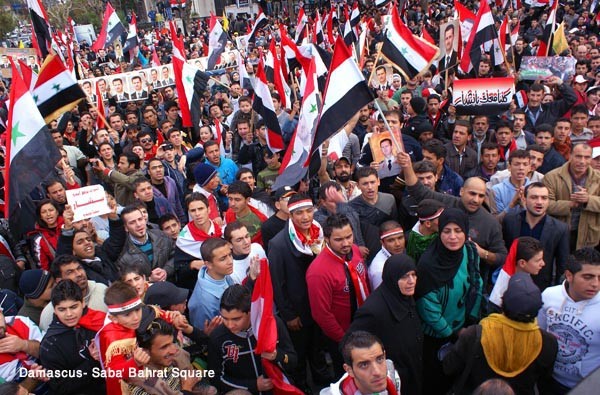 Tens of cars also set off from al-Hassan Mosque in al-Midan neighborhood on a rally in rejection of foreign interference in the Syrian internal affairs and support to the reform program going on in the country.
In the coastal city of Lattakia, thousands of citizens voluntarily gathered near Haroun roundabout condemning the AL decision against Syria.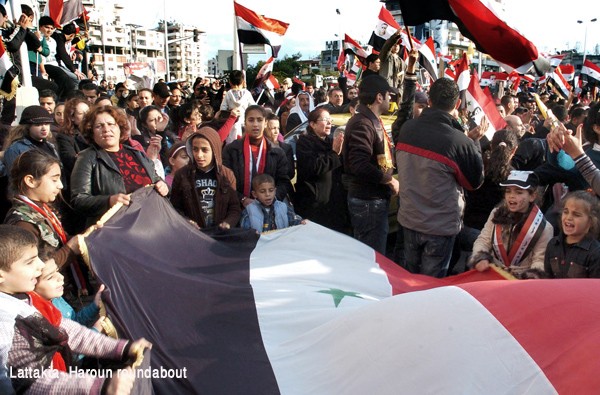 In Tartous, the citizens gathered at the Corniche, expressing rejection of foreign interference in the Syrian internal affairs and saluted the Syrian army for the sacrifices they offered to preserve security and stability in Syria.
"We came here to send a message that Syria is strong and will come out stronger from the crisis," the participants said.