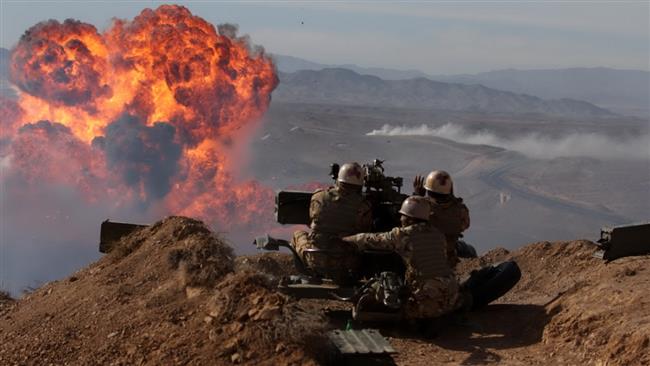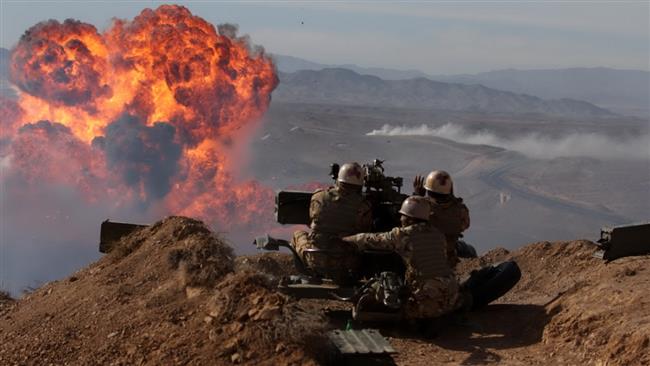 A senior Iranian Army commander says one of the objectives of ongoing exercises in the eastern parts of the country is to boost the forces' preparedness against possible terrorist attacks on the border areas.
Brigadier General Reza Azarian made the remarks as the Iranian Army's Ground Forces continued drills dubbed Muhammad Rasulullah 3 (Muhammad the Messenger of God) in the country's eastern city of Torbat-e Jam in Khorasan Razavi Province.
He noted that the operational phase of the military drills started on Monday, adding that the second day of the maneuver focuses on exercises concerning pre-determined targets.
"This maneuver's message to our friends is the message of peace, friendship and stability in the region and its message to the enemies is that of strength and up-to-date preparedness of the Armed Forces, including the Army," Azarian said.
Battalions of infantry brigade as well as artillery, electronic warfare and psychological warfare units participated in the first day of drills.
Heliborne operations and evacuation of the injured were also rehearsed in the drills.
Helicopters belonging to the aviation unit of the Army Ground Forces struck the armored unit of hypothetical invading forces.
Rockets were also fired at the enemy's positions while the Army tested its unmanned aerial vehicles by taking aerial images.
The commander of the Iranian Army Ground Forces, Brigadier General Ahmad Reza Pourdastan gave a "very good" assessment of the first phase of the drills, which will continue into Wednesday.
"Our forces showed that their potential for presence in asymmetric battlefield is very high," the general said.
Iran has conducted several drills to enhance the defense capabilities of its armed forces and to test modern military tactics and equipment.
The Islamic Republic has repeatedly said that its military might poses no threat to other countries, reiterating that its defense doctrine is based on deterrence.