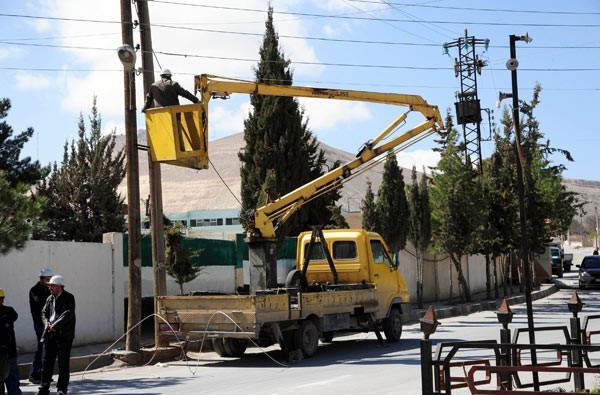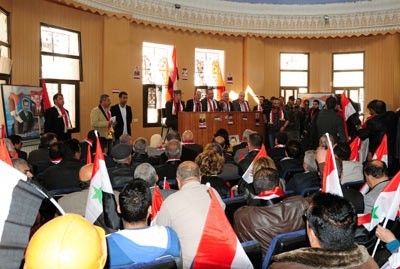 Council of Damascus Countryside governorate stressed Wednesday on accelerating repair works, infrastructure maintenance and reoperating of main services in Yabroud city to secure suitable conditions for the return of families to the city.
The stress came as the council held its final session of 2nd regular round of meetings in Yabroud city.
The Council's members expressed appreciation for the sacrifices of the Syrian army for restoring security and stability to Yabroud city, stressing the necessity of expanding national reconciliations side by side with the army's victories in pursuing terrorists.
They also underscored efforts to preserve the city's antiquities and tracking the saboteurs down, and setting up committees to estimate the losses inflicted on the locals' properties due to terrorist attacks.
20140319-225439.jpg
Governor of Damascus countryside, Hussein Makhlouf said the meeting being convened in Yabroud city is credited for the sacrifices of the Syrian army that ''will erase from the minds of the Syrian all scenes of vandalism and destruction.''
The battle ahead is one of building and reconstruction and bringing the kidnapped back to their families, he said.
He pointed out that the governorate is in a state of hectic work for restoring normalcy to Yabroud, adding that SYP 600 million were allocated to bring back basic services to the city.
Earlier, SANA reporter said repair and maintenance teams have started cleaning streets, removing debris and fixing and rehabilitating the major infrastructure in Yabroud.