Middle East
Photo
Syria
PHOTOS: President Bashar Al-Assad, all family members visit veterans, residents in rural Hama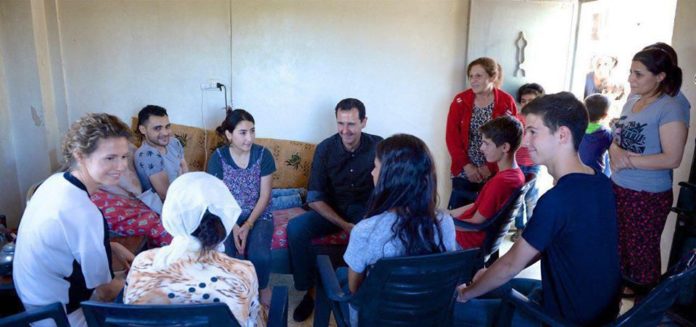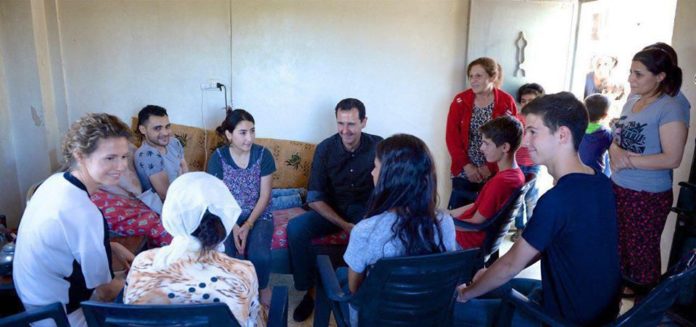 In celebration of Eid, Bashar Al-Assad made a surprise visit to the countryside of Hama where he drove through several towns to meet up with wounded Syrian soldiers and their family members.
To avoid unwanted suspision, the Syrian President drove through military checkpoints in a regular civilian car, but nevertheless happily greeted unsuspecting members of the public:
Subsequently, he spent several hours with Syrian families whose loved ones had fallen injured on the battlefield fighting Islamic State insurgents, for the most part.
In the coming days, Bashar Al-Assad will visit other residential areas, a military source informed Al-Masdar News. However, details of his tour remain strictly confidential for security reasons.
Source: AMN