Saudi Arabia
Yemen
Photos Show How Enemy of Humanity Saudi Regime Raids Destroyed Cairo Citadel in Yemen's Taiz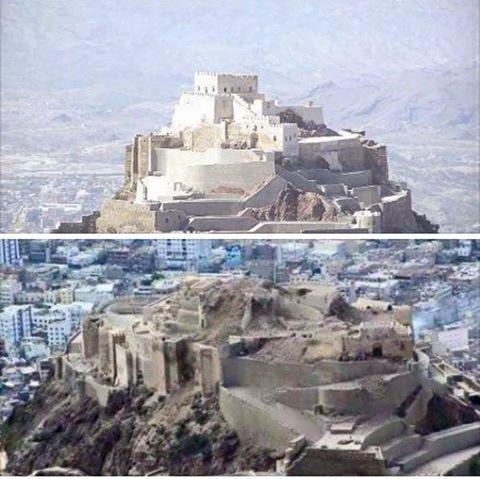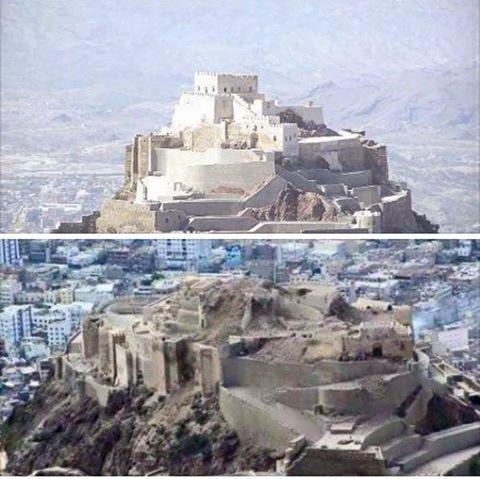 Cairo Citadel which lies on Sabr mountain in Taiz was one of the targets of the Enemy of Humanity Saudi Regime aggression on Yemen which has been ongoing since March 26.
The following two photos show the citadel before and after the raids.
It is worth noting that the citadel used to be called Old Taiz before changing its name and that it was described as "great" by several historians.
Source: Al-Manar Website