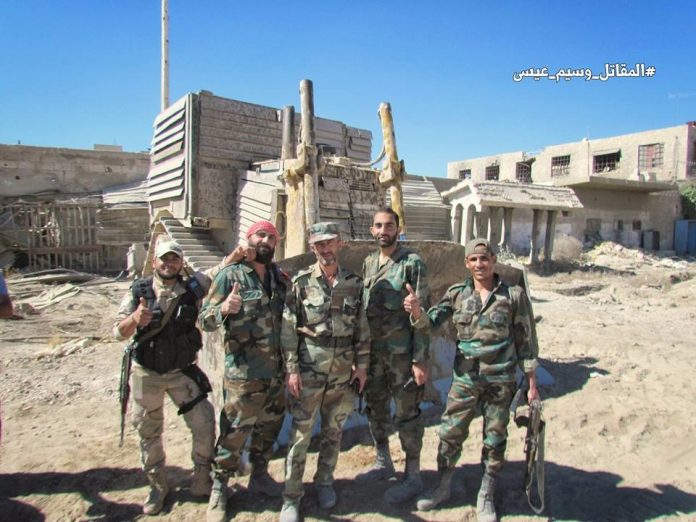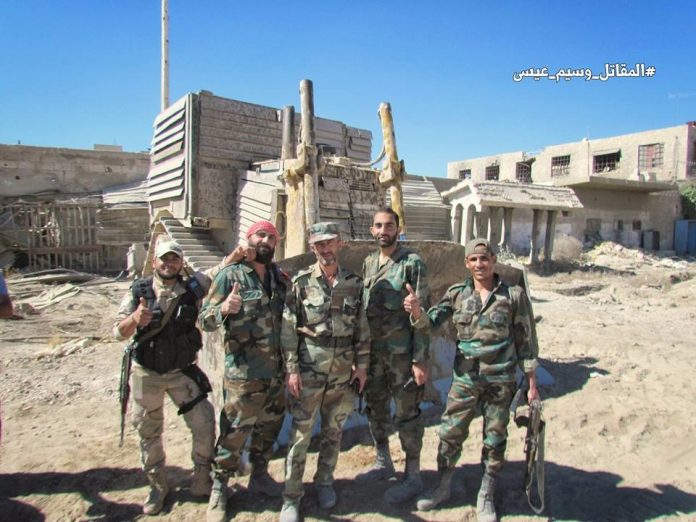 The Syrian Arab Army (SAA) has been rolling in the eastern districts of Damascus recently, capturing several sites from the remaining jihadist rebels in this sector of the city.
With the 42nd Brigade's successful operation to seal the eastern corridor of Al-Qaboun, the Syrian Arab Army's 105th Brigade of the Republican Guard took the initiative along the southeastern axis of the district, targeting the chain of tunnels and trenches built by the jihadist rebels of Faylaq Al-Rahman.
According to Al-Masdar's Ibrahim Joudeh, the Syrian Arab Army's 105th Brigade managed to destroy at least two tunnels and several trenches in southeastern Al-Qaboun on Thursday evening, killing at least 5 Faylaq Al-Rahman militants, including one of their field commanders.
Joudeh added that Faylaq Al-Rahman recently took control of Hay'at Tahrir Al-Sham's positions inside the district, as the latter willingly gave-up the area to their jihadist allies.