Syria
Photos- Yemeni Hezbollah kills many Saudi regime forces after big ambush in Jizan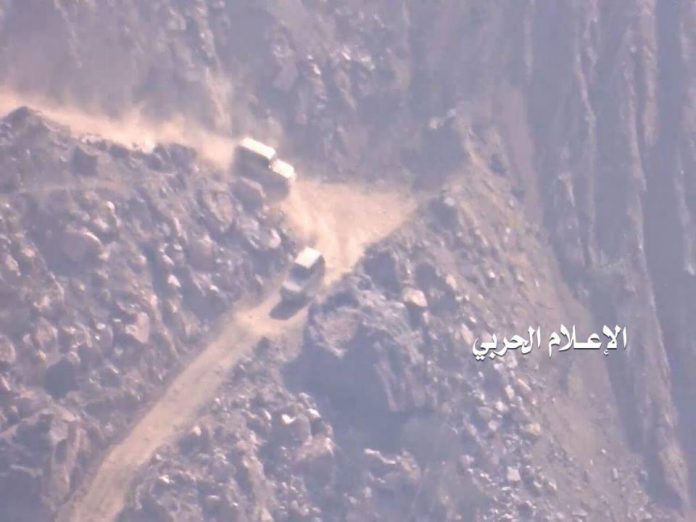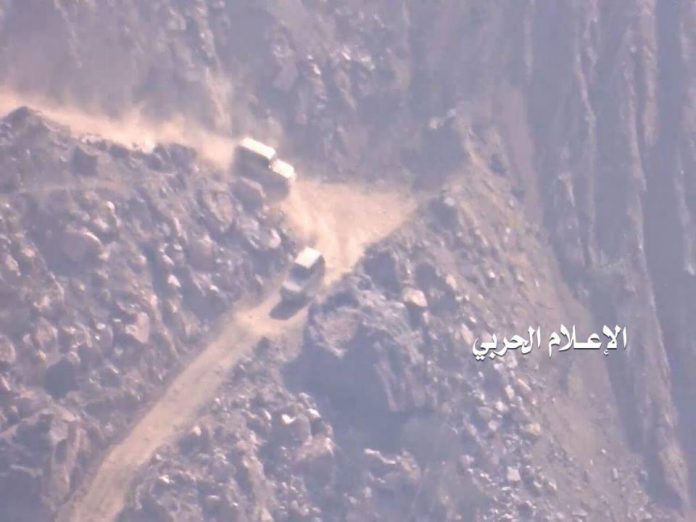 The Yemeni Hezbollah, Houthi forces, carried a big ambush in the Jizan Region of Saudi Arabia, Tuesday, killing several Saudi soldiers in the process.
According to the official media wing of the Houthi forces, their fighters strategically placed IEDs along a road that is  used by the zionist Saudi Army in the Jizan Region.
Once the Saudi Army convoy drove along the road, the Houthi forces detonated the IEDs, killing at least a dozen Saudi forces.
Photos of the ambush was released by the official media wing of the Houthi forces on Tuesday – please see below: