Palestine
IIT Exclusive News
Middle East
Photo
Photos
PHOTOS: Zionist forces attack hundreds of Palestinian protesters in occupied West Bank
Rabid zionist forces have violently attacked Palestinian demonstrators in the occupied West Bank, killing a young protester and injuring hundreds of others.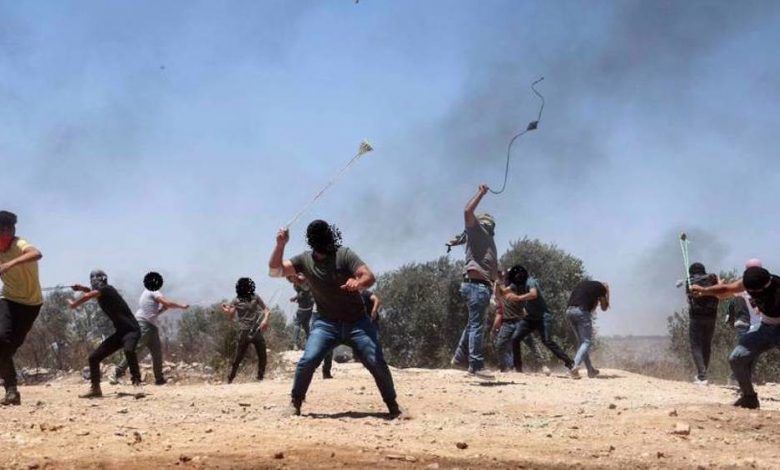 On Friday, Israeli forces shot and killed a 17-year-old Palestinian youth, identified as Mohammed Tamimi, in Nebi Saleh, which is located in the vicinity of Ramallah, the Palestinian Health Ministry said in a statement.
It added that the Palestinian teenager was shot in the back and later succumbed to his serious wounds.
According to eye witnesses, Tamimi was shot during clashes that occurred after Israeli soldiers stormed the village.
Residents of Nebi Saleh have held frequent protest rallies over the years against the expansion of a nearby Israeli settlement.
Israeli soldiers also attacked Palestinian protesters in the village of Beita, south of the West Bank city of Nablus on Friday, injuring at least 320 Palestinians after shooting them with live bullets and firing tear gas at them, Palestine's al-Shehab News Agency reported.
Palestinian residents of Beita have been protesting on a daily basis against the construction of Givat Eviatar, an Israeli outpost near the village on the top of Mount Sabih, for the past two months. The outpost was established in May in defiant of international law.
According to the report, Israeli troops wounded 21 Palestinians with live bullets and 68 others with rubber-coated metal bullets.
It added that 195 protesters suffered breathing difficulties due to inhaling tear gas, 11 suffered various burns and 25 others sustained bruises while being chased by the occupation soldiers.
Israeli forces also targeted two ambulances belonging to the Palestinian Red Crescent Society, causing material damage to them, the report further said.
In response, Palestinians threw stones and other objects at the regime's troops.
Here's a selection of pictures, provided by al-Shehab News Agency, from the latest escalation.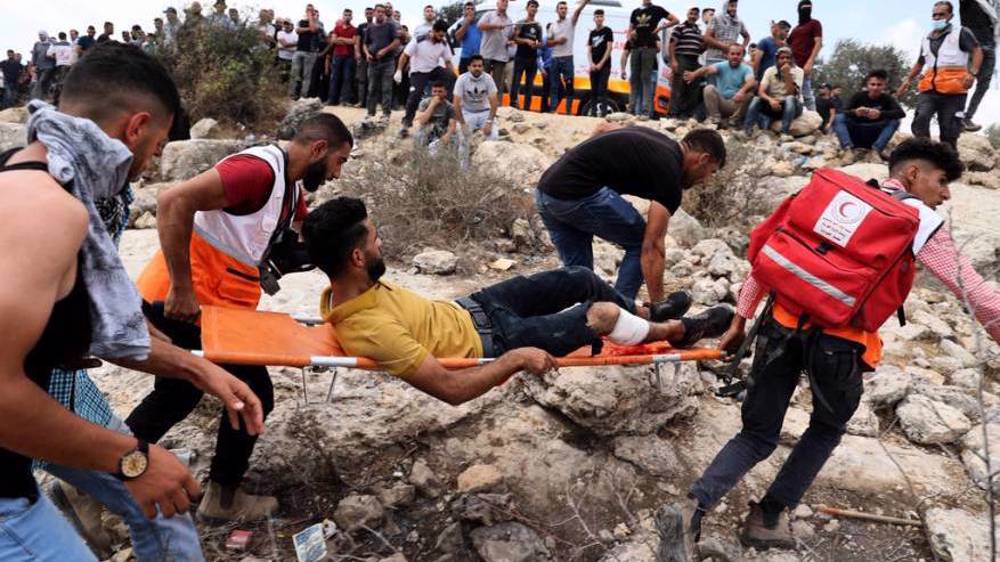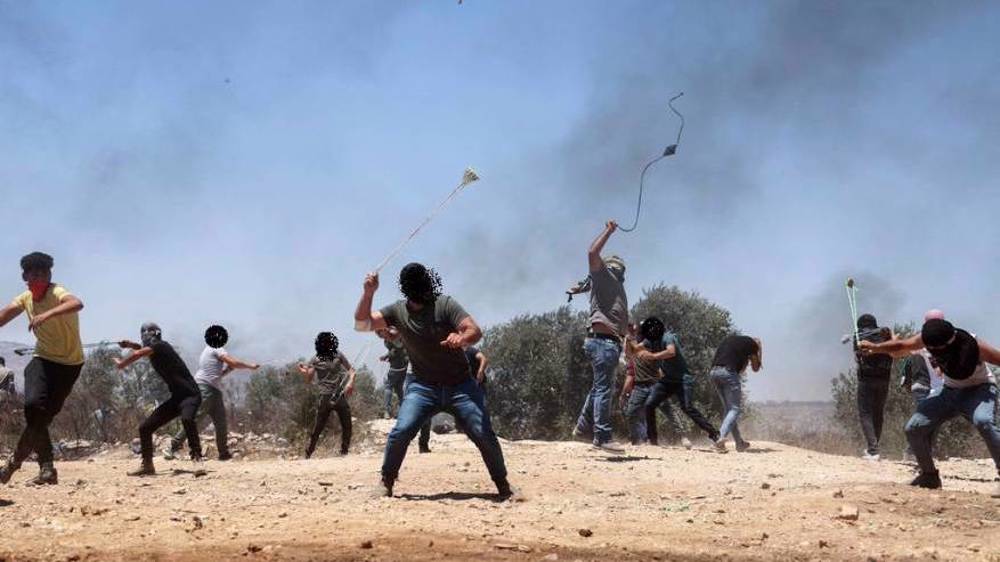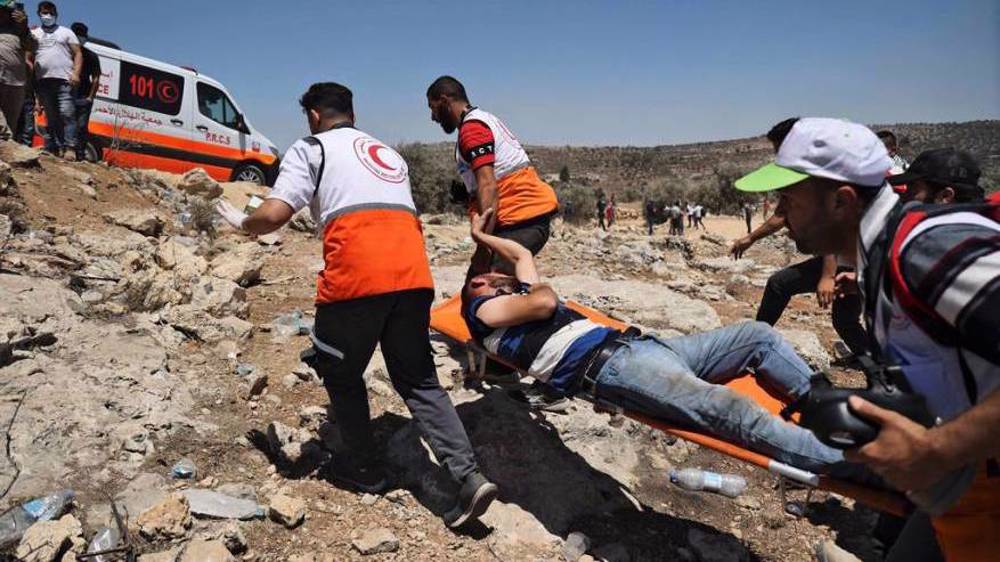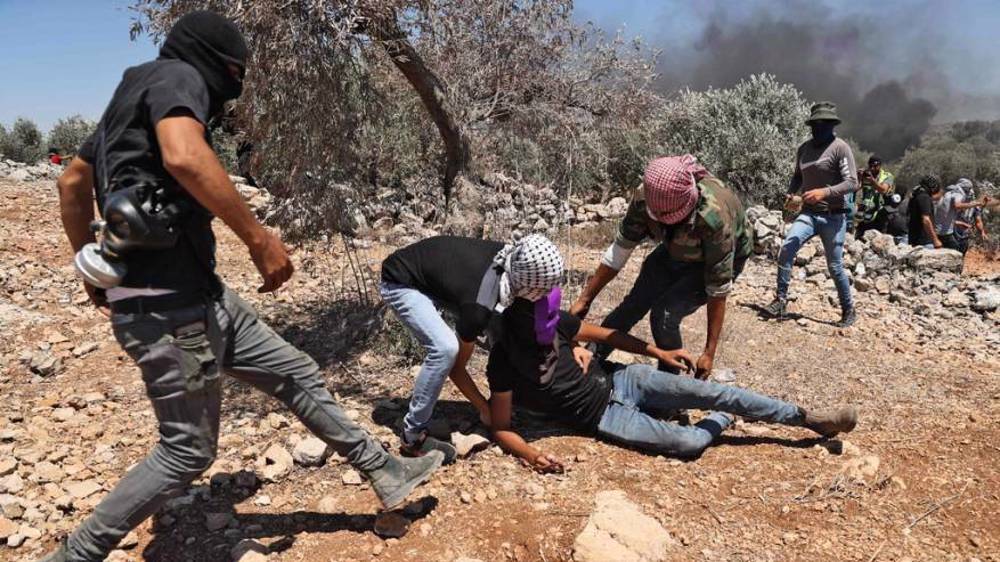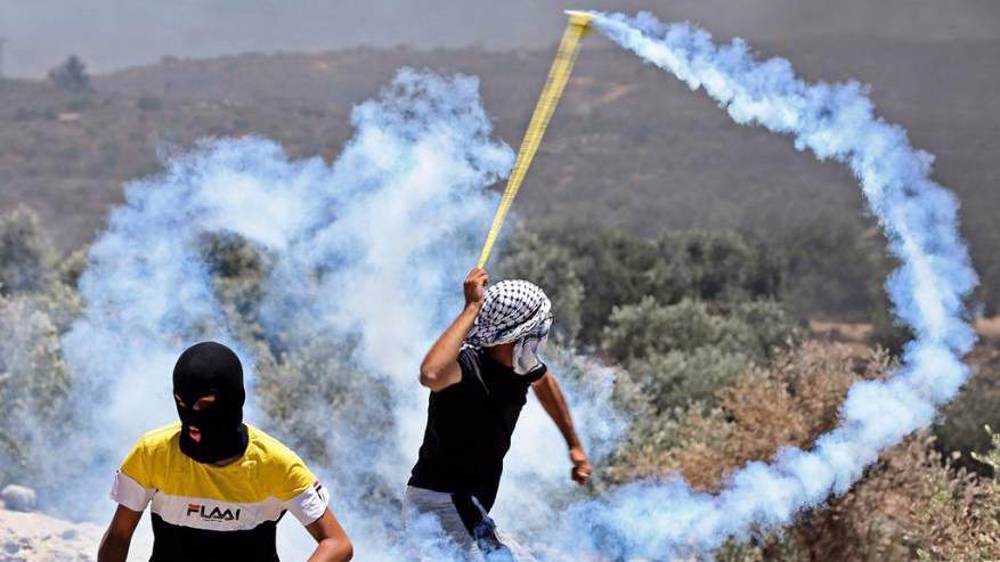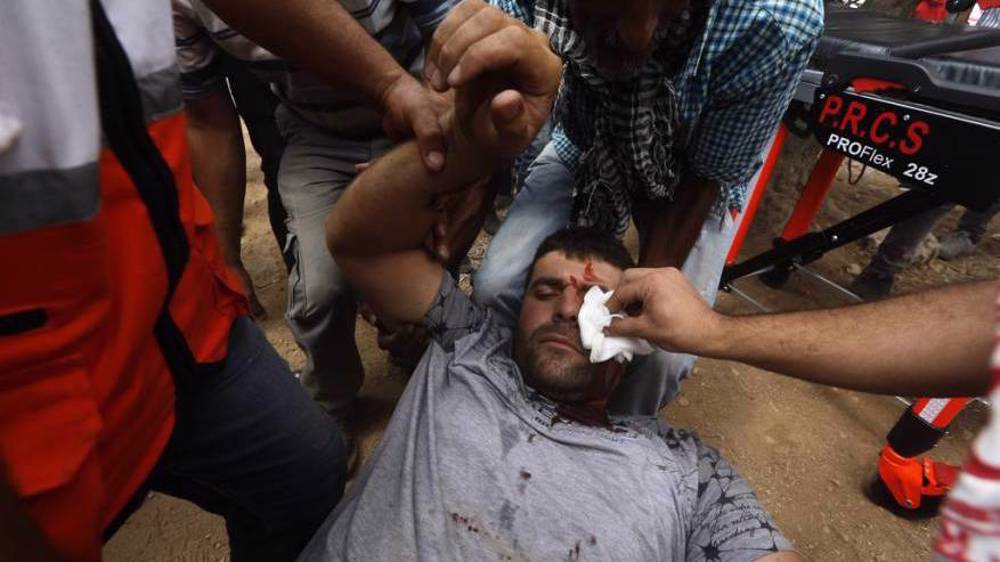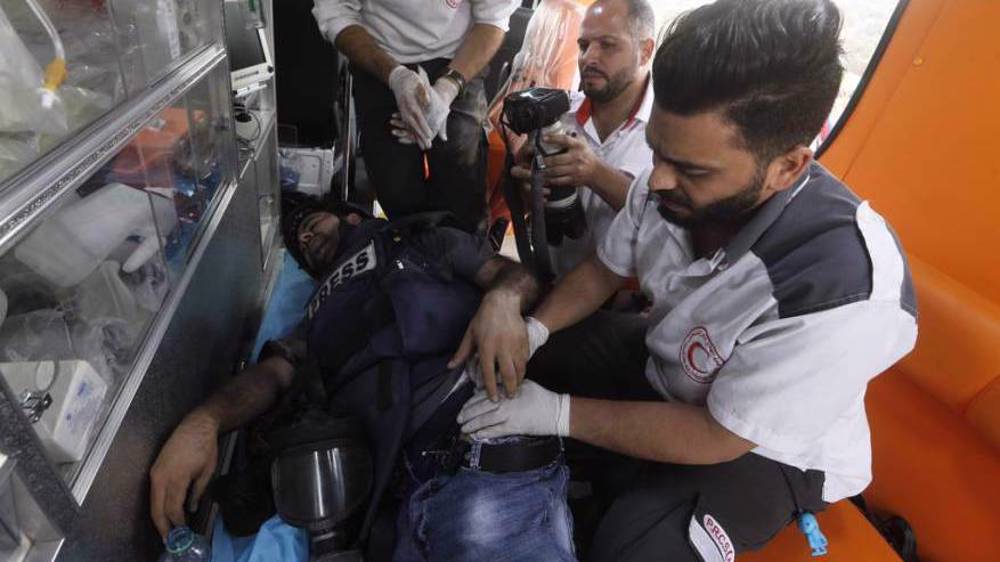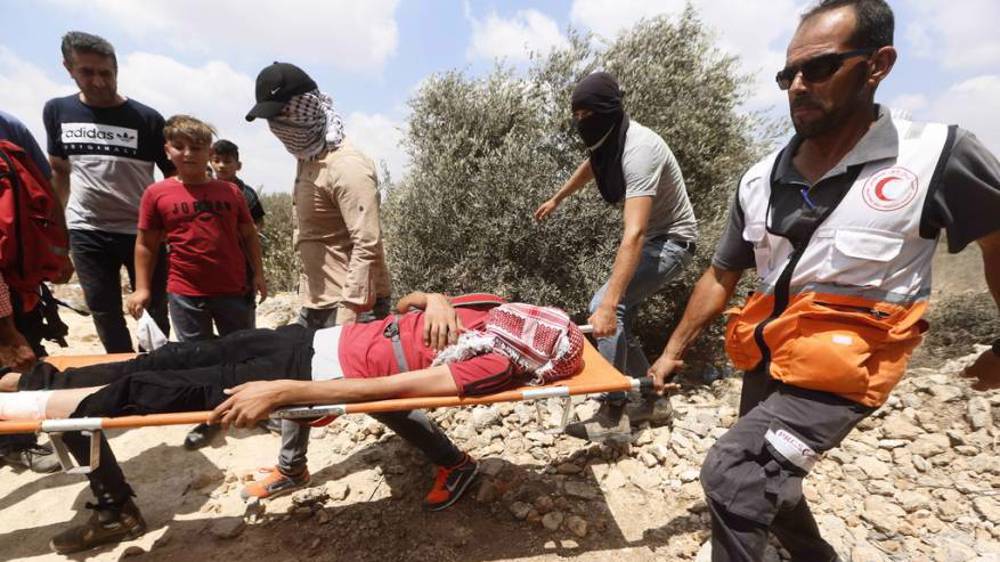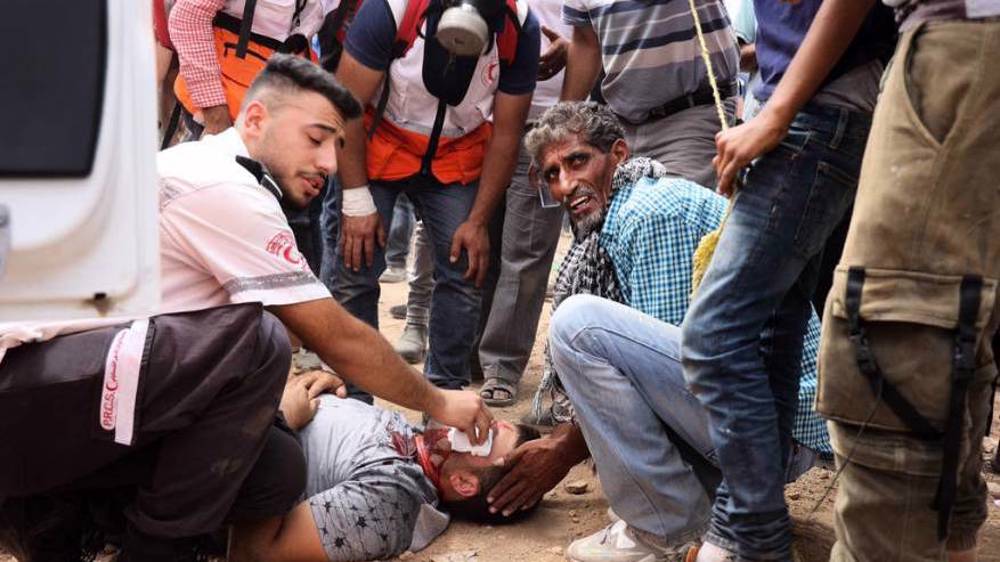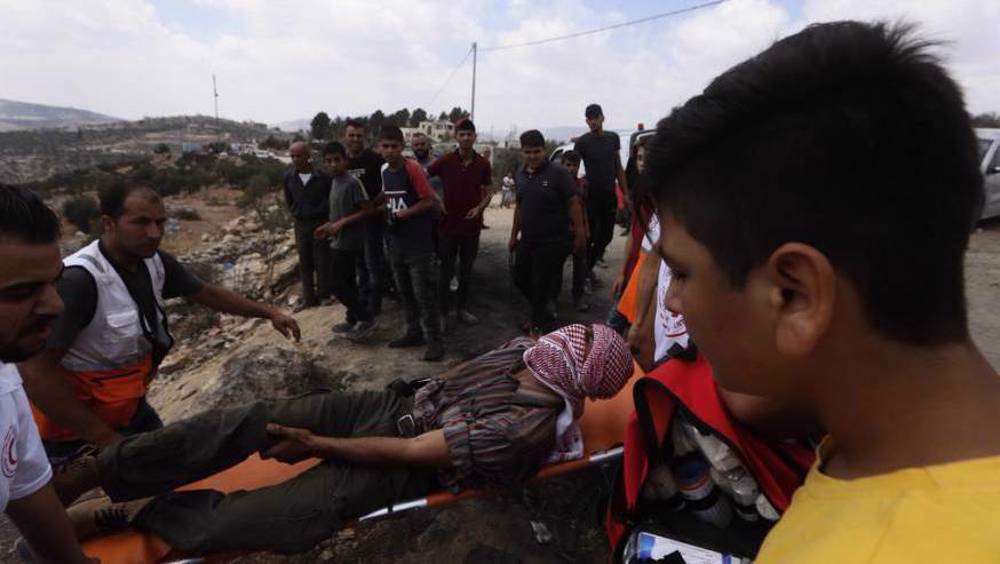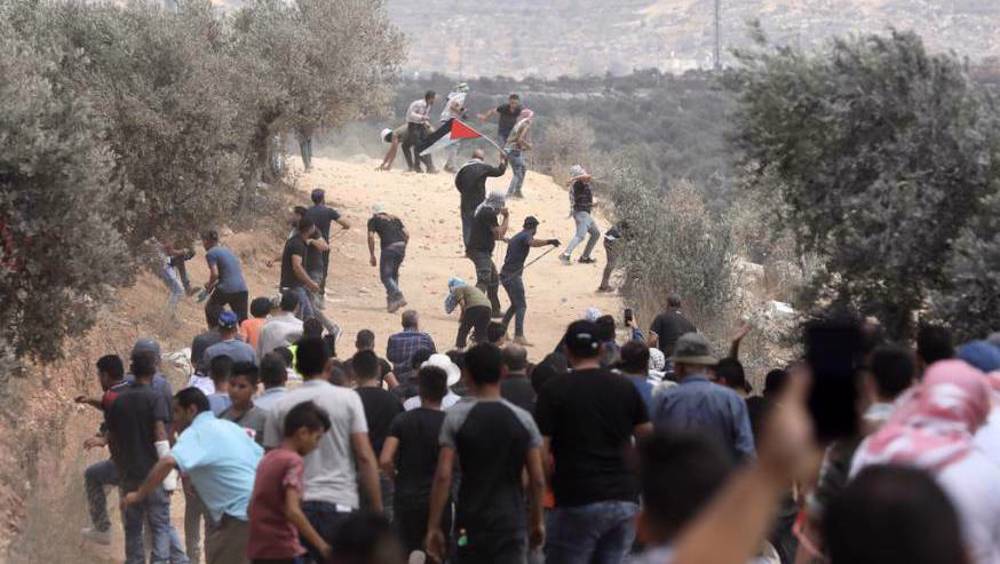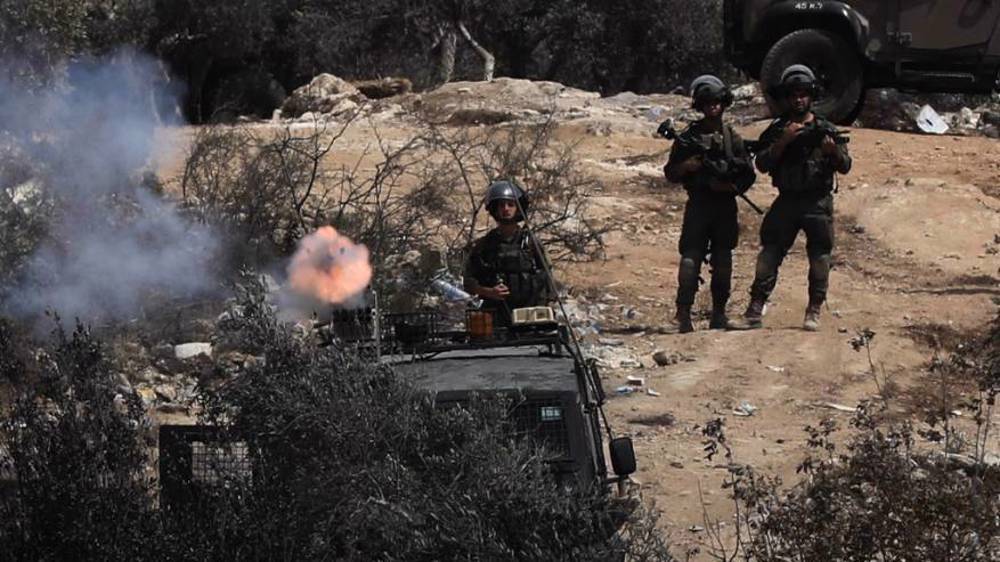 More than 600,000 Israelis live in over 230 illegal settlements built since the 1967 Israeli occupation of the Palestinian territories of the West Bank and East Jerusalem al-Quds.
All Israeli settlements are illegal under international law. The UN Security Council has condemned Israel's settlement activities in the occupied territories in several resolutions.