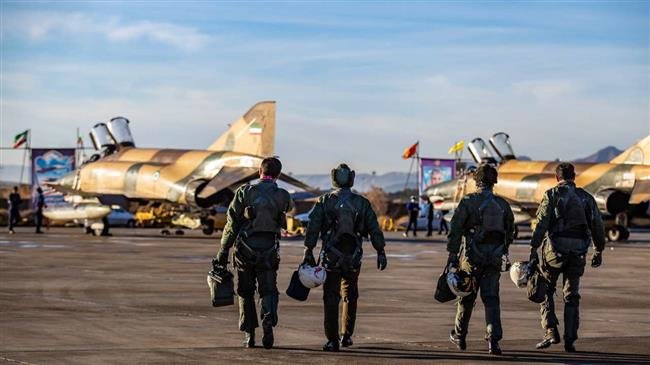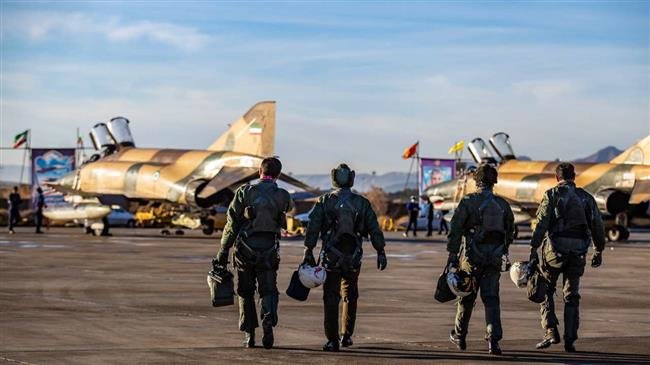 The commander of the Islamic Republic of Iran Air Force says the country is fully prepared to respond to any foreign threat following two days of massive aerial drills.
"Our message to the Iranian nation is that we are ready to respond to whatever threat," Brigadier-General Aziz Nasirzadeh was quoted by Tasnim News Agency on Friday as saying.
"And our message to the regional nations and neighboring countries is that of peace and friendship because the more prepared we are, the better will be the state of security in the region," he added.
Nasirzadeh also hailed the massive aerial drills that began in the central province of Isfahan on Thursday.
Iran's Air Force has launched the second day of its large-scale military drills in the central province of Isfahan.
Meant to boost the force's defensive capabilities against any possible aggression, the exercises put to test dozens of bombers, hunter and interceptor jets, refueling, reconnaissance and patrolling aircraft, and unmanned aerial vehicles.
The maneuvers, dubbed Defenders of Velayat Skies, deployed seven types of aircraft, which would fly at high speeds at various altitudes, engaging in air-to-air combat and nighttime raids.
MiG-29 fighters intercepted missiles fired by F-5 jets during the exercises, which also flew F4, F7, F14, and Su-24 fighters and Boeing 707 and 747 refueling planes. Attack aircraft drilled "heavy carpet bombing" of perceived hostile targets.
Furthermore, unmanned aerial vehicles (UAVs) and offense drones were used for reconnaissance operations and bombing mock enemy positions.
Nasirzadeh said the maneuvers successfully tested the release of a 2000-lbs bomb from C-130 military aircraft, which have been designed for specific threats, and the firing of various bombs and missiles from drones.
"In the coming years, we will witness deployment of smart and long-range ammunition," he added.
He also said young pilots, who participated in a drill for the first time, managed to carry out the aerial combat operation successfully.
'IRIAF's biggest achievement'
He said the Air Force's biggest achievement over the past 40 years following the 1979 Islamic Revolution has been its successful overhaul and maintenance of its fleet.
"The US advisers who left Iran after the revolution thought we would not be able to keep the aircraft operational for even a couple of months. Today, however, not only have we kept them operational, but also we have enhanced them and outfitted them with domestically-manufactured navigation systems," the commander noted.
Iran navy to get new submarine
Separately, Rear Admiral Hossein Khanzadi, commander of the country's navy, said the force is to have "Fateh (Conquerer)" submarine added to its fleet on January 29.
Last November, the commander said the indigenously-manufactured medium-class submarine "would serve as a surprise for the Islamic Republic's enemies with its special capabilities."