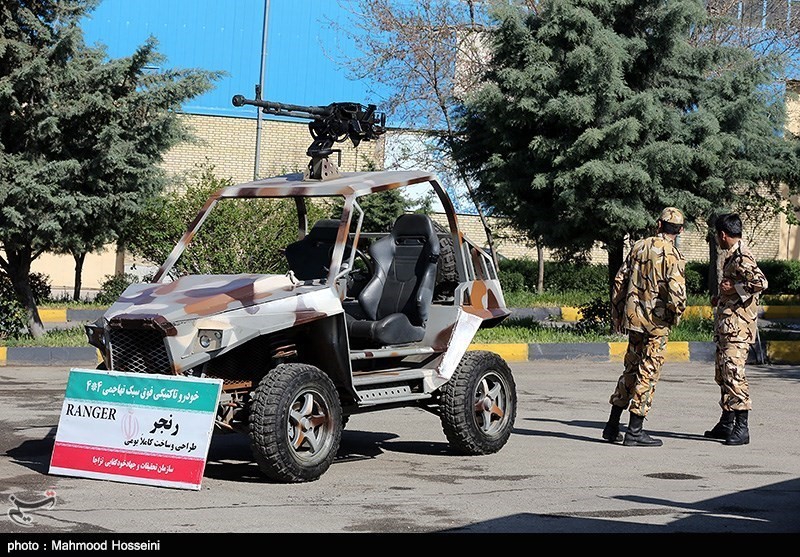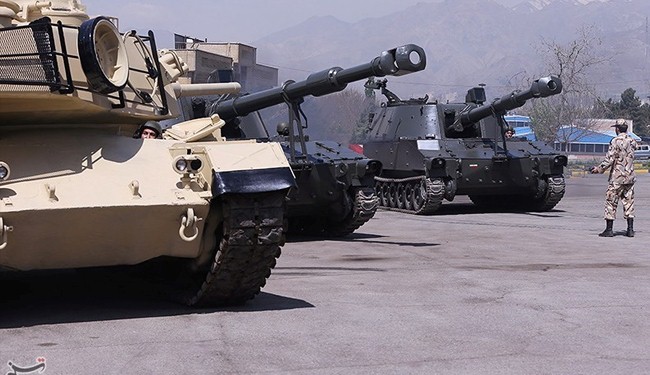 Iranian Army announces new military equipment, designed and produced inside the country, as the Islamic Republic continues developing defense capabilities.
A six-barrel 12.7mm Gatling-type machine gun dubbed Moharram and a smart composite armor were two pieces of military hardware that were unveiled during the ceremony in Tehran on Sunday with Commander of the Iranian Army's Ground Forces Brigadier General Ahmad-Reza Pourdastan in attendance.
The Moharram Gatling-type machine gun has a firing rate of 2,000-2,500 rounds per minute, and can be mounted on pickup trucks, tanks, armored personnel carriers, helicopters, unmanned aerial vehicles, warships and frigates to strike aerial, sea and ground targets.
The indigenous smart composite armor is built of Shear Thickening Fluid (STF) or liquid armor. It can resist steel core anti-armor bullets and has been developed according to international standards.
The Iranian Army also unveiled a home-made battle tank dubbed Sabalan. Iran's Sabalan tank has been designed based on the experience and know-how gained from designing the indigenous Zolfaqar and Samsam battle tanks. The tank is armed with a 105mm smoothbore gun, state-of-the-art fire control system and sophisticated communications systems.
A 155mm Howitzer dubbed Hoveyzeh and a superheavy tactical vehicle named Zoljanah were two other military pieces that were showcased on Sunday. A howitzer is a type of artillery piece characterized by a relatively short barrel and the use of comparatively small propellant charges to propel projectiles at relatively high trajectories with a steep angle of descent.
Zoljanah tactical vehicle has five axles, of which the first two and the last are controllable. It can cross rivers and streams to a depth of 1.5 meters, and carry a maximum load of 30 tons.
In recent years, Iran has made great achievements in its defense sector and has attained self-sufficiency in producing essential military equipment and systems.