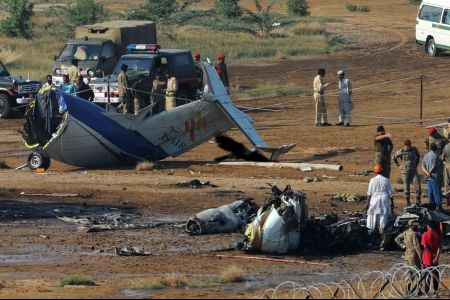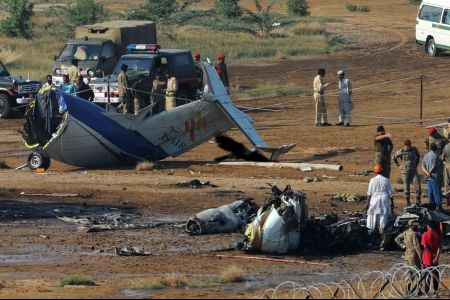 All 20 people on board along with two crew members have lost their lives when a small privately-owned aircraft crashed near the southern Pakistani port city of Karachi.
According to rescue team officials there are no survivors, as the plane has been totally wrecked, a Press TV correspondent reported on Friday, referring to the passengers and two pilots.
The incident took place on Friday in the area of Gulistan-e Jauhar in Karachi at 7:00 a.m. local time shortly after departing from the Jinnah International Airport, the correspondent added.
"It was a small plane and there were about 20 people on board. It was a privately-owned aircraft belonging to an oil company," said Pervez George, the Civil Aviation Authority spokesman.
The private charter service, carrying employees of a US oil company, was en route from Karachi to an oil field in Bhit Shah in the southern province of Sindh.
"Soon after they left, they contacted the airport control tower and said there was a problem in one of the engines. The plane was directed to return and soon after it crashed," the spokesperson added.
As the pilot was turning the aircraft, it went down in an open field, he further explained.
The plane caught fire afterwards and the engine failure is known to be the main cause for the incident.