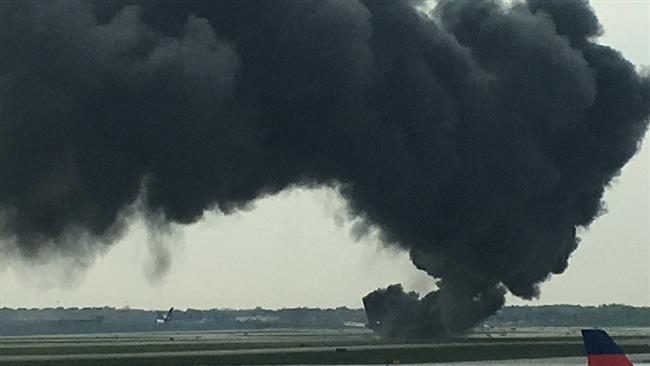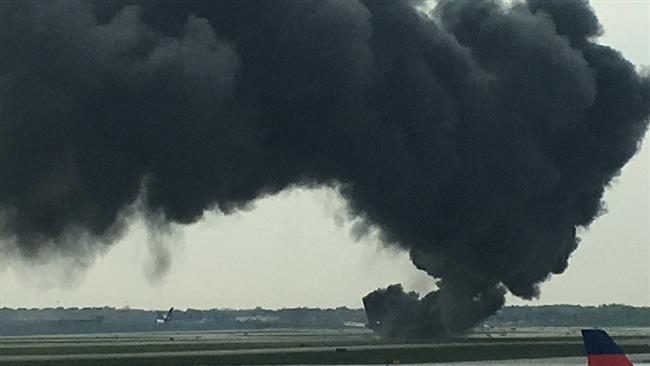 Officials at Chicago's O'Hare International Airport have temporary closed down the airport after a Boeing 767 jet caught fire.
The incident occurred on Friday, when an American Airlines flight went up in flames before taking off.
The airline said in a statement that seven passengers and a flight attendant sustained injuries.
According to the airline, the plane caught fire due to an engine malfunction, but the Federal Aviation Administration said that it had blown a tire.
Some videos posted on social media showed a tower of smoke rising from the plane's right side, while the Miami-bound flight was sitting in the middle of a runway with a darkened wing.
Other videos showed panicked passengers disembarking from the plane and running away.
Initially, the thick black smoke billowing from the plane had caused confusion among the onlookers.
Some took to social media to report a routine practice by the fire department.
A ground stop was in effect at the airport, meaning that inbound flights had to either wait until the area was cleared or be rerouted.