Palestine
Plunderer zionist forces bomb university in Gaza Strip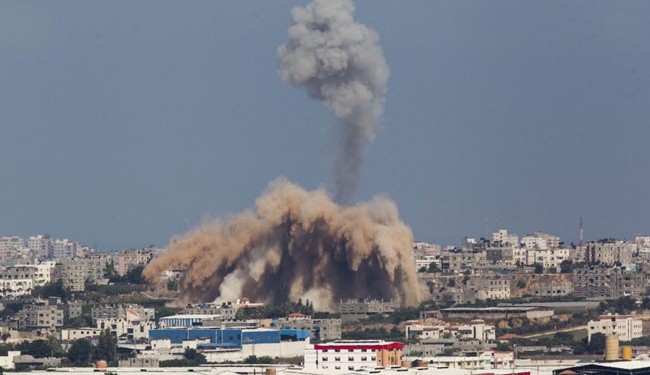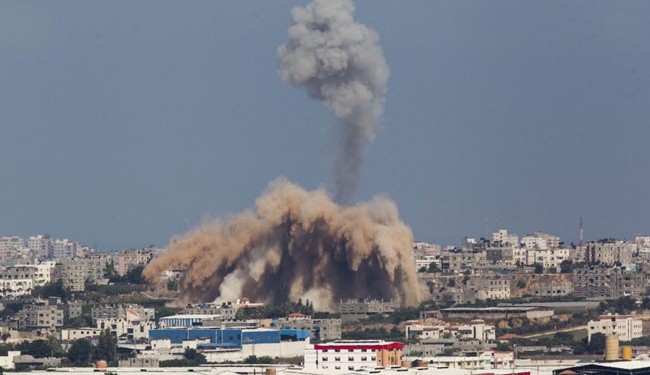 The Israeli regime's warplanes have bombarded a major university in the besieged Gaza Strip.
The number of possible casualties of Israel's latest Saturday strike on the university is not known.
However, hours before the strike, attacks on the besieged enclave left over two dozen people dead.
The highest number of casualties has occurred in areas west of Rafah, where an Israeli attack killed at least 35 people.
On Friday, Rafah was the scene of the deadliest Israeli attacks in days.
Over 100 Palestinians were killed there in a heavy bombardment of the town by the Israeli military.
The attack was launched immediately after it was reported that an Israeli soldier had been captured by resistance fighters. Hamas denies they hold the Israeli trooper, saying he has probably died in clashes.
Friday's escalation came after Israel abruptly ended a 72-hour humanitarian ceasefire with Hamas only a few hours after it began.
The Palestinian death toll in Israel's onslaught on Gaza has now reached nearly 1,650, with 9,000 people injured. Most of the casualties have been civilians, including a large number of women and children.
Israeli warplanes have been pounding numerous sites in the Gaza Strip since July 8, followed by a ground offensive against the impoverished Palestinian land on July 17.