Palestine
PM Haneyya: Our efforts will not cease to free our prisoners from Israel's jails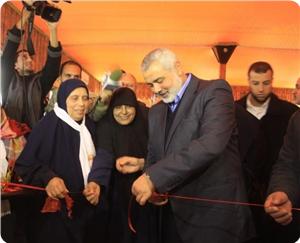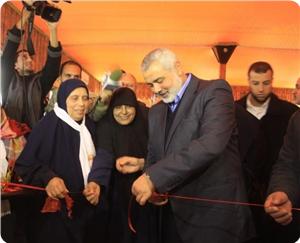 Palestinian premier Ismail Haneyya on Saturday pledged to continue the efforts to have all Palestinian prisoners, especially the women, released from Israel's jails.
"We will never forget our prisoners, and our struggle cannot be complete without freeing them," premier Haneyya stated at the opening ceremony held in Gaza city for the society of veteran female ex-detainees.
The premier stressed that the Palestinian resistance would take all paths and overcome hardships in order to extract the Palestinian prisoners' freedom.
"We will never cede an inch of the Palestinian lands and will not waive one of the Palestinian people's rights," the premier added.
"We are not bounded by any framework agreement arising from the US-sponsored settlement negotiations between the Palestinian authority and the Zionist occupation," he said.