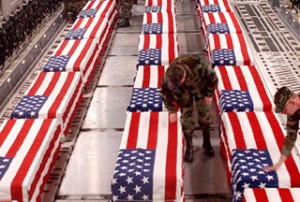 Warsaw and Prague have expressed readiness to commit a total of 700 troops to the US war in Afghanistan following Washington calls on allies for generous reinforcements.
"As one of the things required for success, our (strategy) document envisages raising the number of our troops by 600 in the field in Afghanistan," Polish Defense Minister Bogdan Klich announced on Wednesday, quoted by Reuters.
Klich also promised "keeping 200 more in reserve in Poland," referring to the combat-ready troops on Polish soil which Warsaw has earmarked for Afghanistan.
The decision is yet to be endorsed by President Lech Kaczynski, who is not expected to block the move. Prime Minister Donald Tusk has called the Polish contribution to the so-called counterinsurgency operations as an "investment in Poland's security."
Additionally, the Czech Defense Ministry has declared that the country would reinforce its 332-strong Afghanistan-based contingent by 100 more troops, the Associated Press Television News reported. The Parliament has already approved the deployment of up to 535 Czech soldiers.
The move, however, has to get past the left-wing Social Democrats. Bowing to the opposition by the left-wing parties, Prague has been forced to pull 100 elite troops out of Afghanistan this year.
US President Barack Obama promised the deployment of 30,000 American troops to Afghanistan on Tuesday. Obama also said he expected allied countries to contribute 5,000 soldiers to the mission.
The call has also been acknowledged by Britain with Prime Minister Gordon Brown offering an extra 500 troops. France, Germany and the non-NATO Australian ally are yet to respond to Obama's plea.
NATO Secretary-General Anders Fogh Rasmussen has, however, pledged military support on behalf of the non-US members.
There are currently around 110,000 American and other foreign soldiers deployed in Afghanistan under the US command.
Leading its allied troops, the United States invaded the violence-hit country in 2001, accusing the Taliban-controlled Afghan government of supporting al-Qaeda, which the US officials had blamed for the September 11, 2001 attacks.
Afghanistan is, nevertheless, grappling with continuing and growing violence, despite the eight-year presence of Western troops. Many thousands of Afghan civilians have died in miscalculated bombings by the foreign forces, or in the crossfire between the US-led forces and the Taliban militants.