Europe
Police: 10 dead including the lone gunman at the shopping center in Munich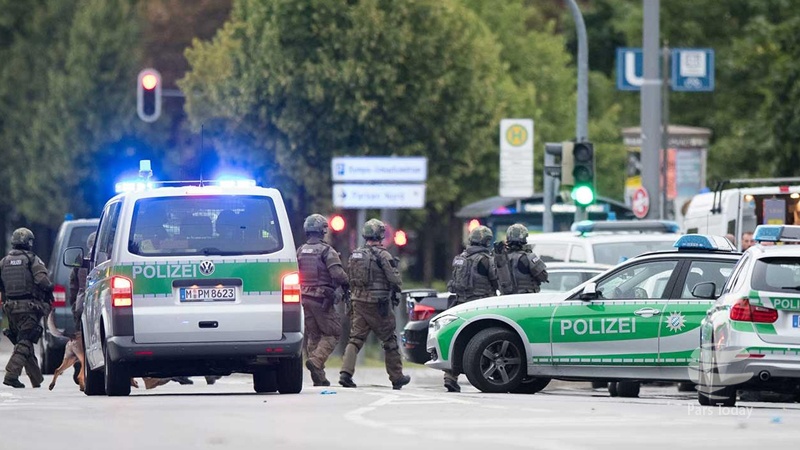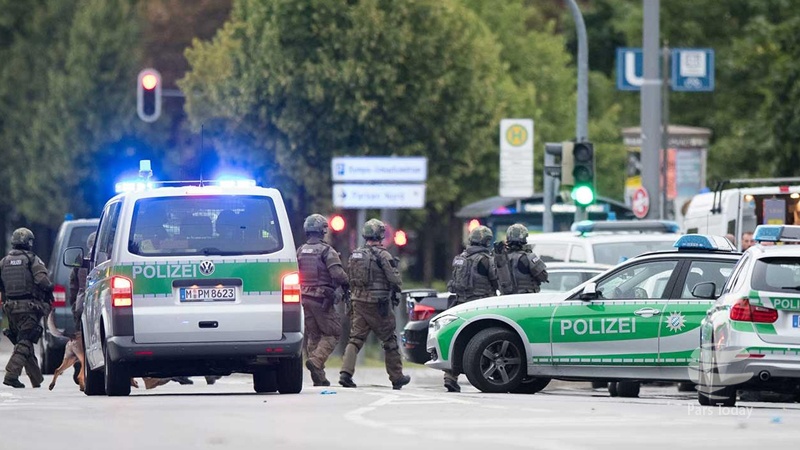 At least nine people plus the lone gunman have been killed in a shooting at a major shopping center in the southern German city of Munich.
The shooting took place at a fast food restaurant at the Munich Olympia Shopping Center shortly before 6 p.m. local time (1600 GMT) on Friday, Munich police spokesman Thomas Baumann said.
Twenty others were also injured in the shooting, which police described as a terrorist attack.
There has been no immediate claim of responsibility for the shooting rampage, but supporters of the Daesh Takfiri group have celebrated the incident on social media.
"There is a major police operation under way in the shopping center," Munich police wrote on its official Twitter account, asking people to stay away from the area. Security forces have also closed off a wide area around the site.
Munich police chief Hubertus Andrae identified the gunman as an 18-year-old man from Munich, who had no criminal record and whose motive was "completely unclear".
Police also said the attacker had probably carried out the shooting rampage alone and committed suicide, contradicting an earlier statement that three assailants had carried out the attack.
"We found a man who killed himself. We assume that he was the only shooter," police said in a Twitter message.
DPA reported that bomb disposal experts were investigating the backpack of the assailant, whose body was found about one kilometer (0.6 miles) from the mall.
The attacker was earlier reported to be headed for a nearby underground station.
A state of emergency has also been declared in the city, the country's third biggest.Friday's shooting in the country's third biggest city comes hot on the heels of a warning by German Justice Minister Heiko Maas, who told Bild daily's Friday edition "it's clear that Germany remains a possible target" of future terror attacks."The motives for this abhorrent act have not yet been completely clarified – we still have contradictory clues," German Foreign Minister Frank-Walter Steinmeier said in a statement.
German Chancellor Angela Merkel is scheduled to address the security challenge the country is facing at a Security Council session on Saturday, said Peter Altmaier, Merkel's chief of staff.
"The cabinet ministers concerned are on their way to Berlin," he added.