Iran
Police Chief Dismisses ISIL Presence near Iran's Western Borders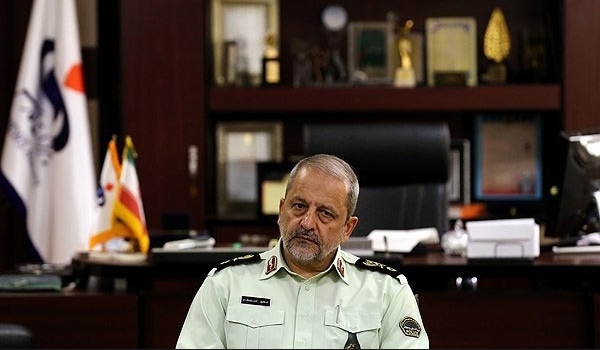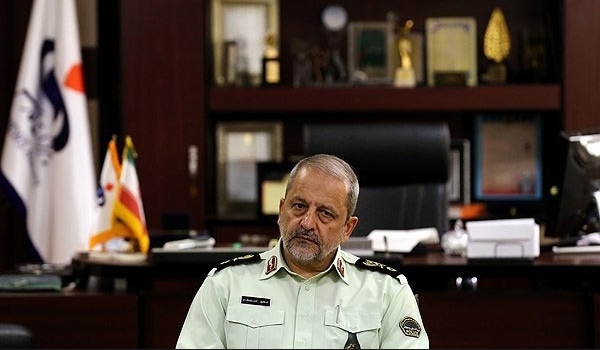 Iran's Police Chief Brigadier General Esmayeel Ahmadi Moqaddam strongly rejected the presence of the Islamic State of Iraq and the Levant (ISIL) along Iran's western borders.
"The presence of the ISIL along the Iranian borders is not true and the few moves made do not seem to be a source of concern," General Ahmadi Moqaddam told reporters on Tuesday.
He noted that the plan for sealing the borders has made good progress and there is no worry about the presence of the ISIL in the border regions.
"Both Iran's intelligence ministry and the Law Enforcement Forces are doing the needed monitoring and we are not worried about the ISIL's penetration into border areas," the police chief reiterated.
In relevant remarks last month, Iranian Interior Ministry Spokesman Hossein Ali Amiri reiterated full control over the country's borders, and said the terrorists active in Iraq, including the ISIL, do not dare to pose a threat to Iran.
"Given the regional conditions, good measures have been planned for the common borders with the neighboring countries, specially Iraq," Amiri said.
Stressing the good and secure conditions at Iran's borders, he underlined that no specific threat is posed to the country's borders.
Amiri said Iran's border is not under the threat of the ISIL, and added, "This lack of concern doesn't mean a lack of vigilance as the current conditions necessitate us to be precise and vigilant."